Fennel's Journal

Traditional Angling

Traditional Angling celebrates the Waltonian values of angling: about fishing in a seasonal and uncompetitive way, for the pure pleasure of being beside water. It wears its heart on its sleeve and a wildflower in its lapel. It's passionate, provocative and eccentric. Written by traditional angler and lifestyle author Fennel Hudson, it's for those who appreciate the aesthetics of angling and uphold its sporting traditions. As such, it appeals to both fly and bait fishers, and to non-anglers as well. So, with great enthusiasm, raise your bamboo rods aloft for an adventure that proves there's more to fishing than catching fish.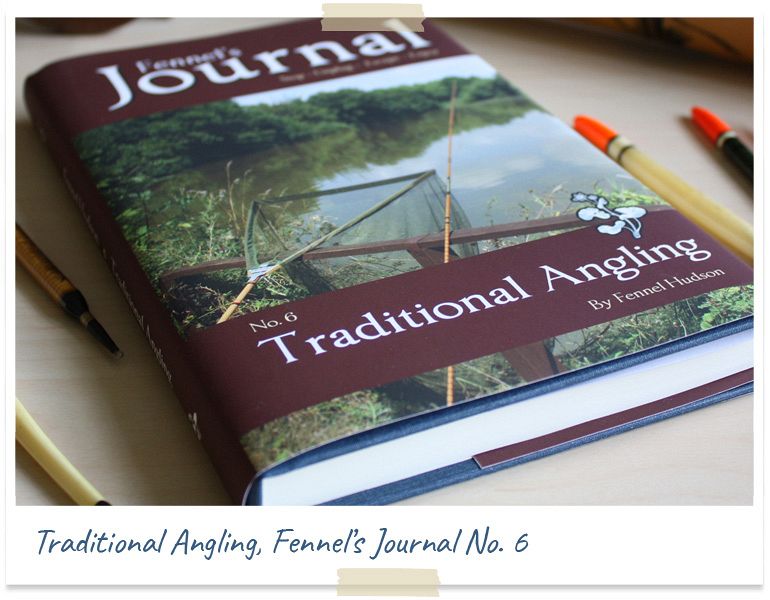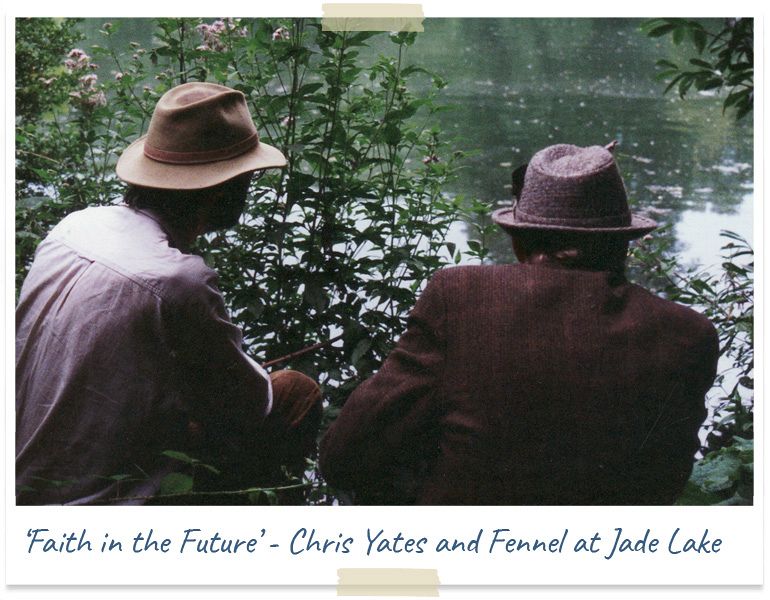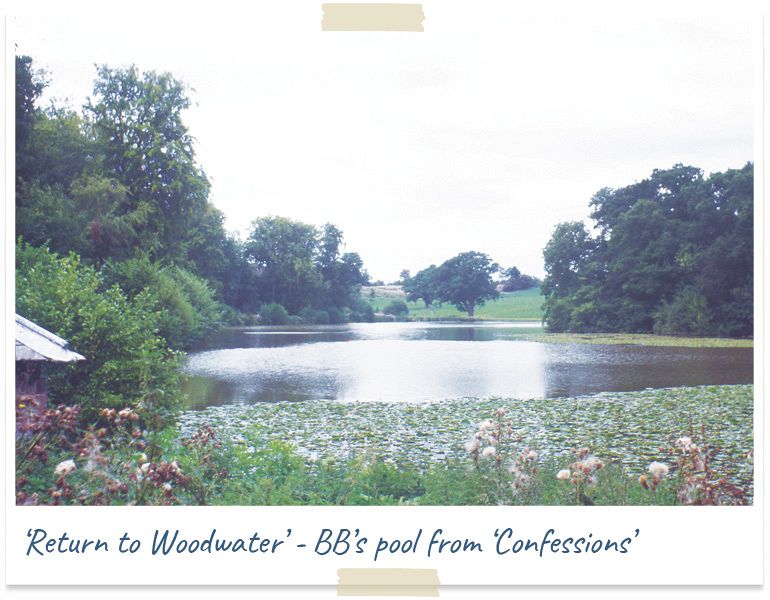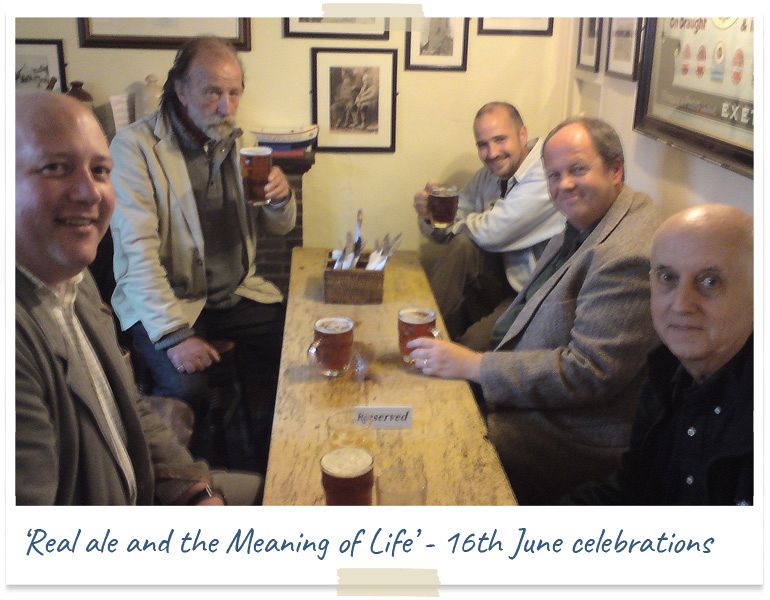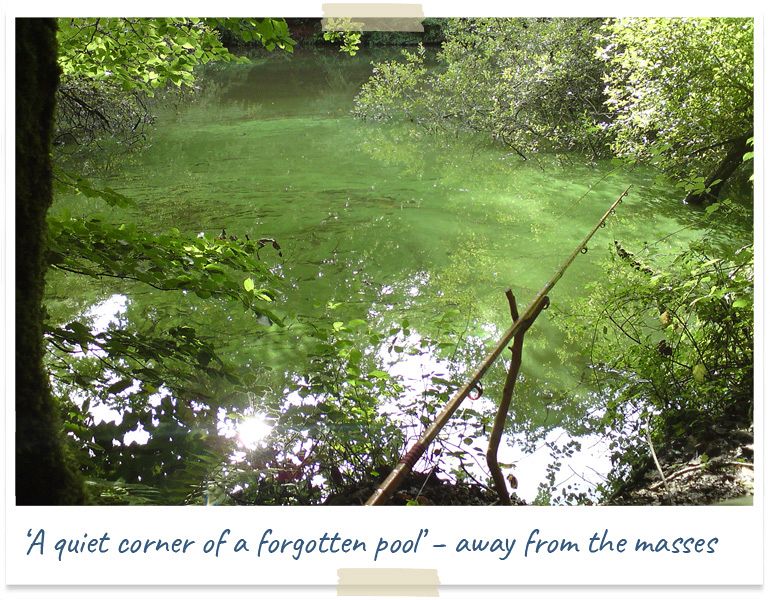 Chapters
Introduction – The differences between traditional and modern angling.
Traditional Sense – What makes a traditional angler?
Faith in the Future – Fennel remembers kind words from Chris Yates. Read sample chapter.
Return to Woodwater Pool – Fennel rediscovers BB's famous lake.
A Wheeze before Teatime – How the Golden Scale Club ended their fishing season.
Season's End – A time to be happy or sad?
To Catch a Fish – Fennel explains the appeal and eccentricity of angling.
The Custodians of Traditional Angling – Fennel's plans for a traditional angling syndicate
An Absolute Blank? – Fennel discusses traditional angling with Fred Buller.
Real Ale and the Meaning of Life – What really happens on the Golden Scale Club opening night.
The Adventures of Smelly Brown – A bait for traditional anglers.
Classic Tench – Fennel fishes an estate lake in Shropshire. Read sample chapter.
A Gather at the Dorset Stour – A late night invitation sees Fennel fish with friends.
The Silent Hunt – Fennel 'fishes' for mushrooms.
Six Sides to Every Story – Split cane rods appear different after too much port.
Angler's Dispatch – A revolution in angling?
Pike! – Fennel searches for a feisty female.
Frozen – Inspired by Mike Winter, Fennel pioneers the art of snow fishing for carp.
A Reel for Christmas – Fennel is presented with a Richard Carter centrepin.
The Edward Barder Interview – Fennel interviews a master rod builder. Read abridged chapter.
The Last Cast – The pleasure of angling? It's not about catching fish.
---
Publication details
Published by Fennel's Priory Limited.
First shared as handwritten letters in 2010
Limited edition collectors' magazine published in 2012
eBook published in 2013
Extended edition in hardback and eBook published in 2017
Audiobook – pending publication
Book specification
216 x 140 x 16 mm, 224 pages, text only.
Language: English
Copyright © Fennel Hudson 2010, 2017
Standard hardback ISBN 978-1-909947-22-1
Kindle ISBN 978-1-909947-20-7
Audiobook ISBN 978-1-909947-88-7
A CIP catalogue record for this book is available from the British Library.
---
Fennel's Commentary
Traditional Angling was written in 2010 to commemorate the 60th Anniversary of BB's Confessions of a Carp Fisher, the book that set me on the path to fishing in a traditional manner. 2010 also marked the 10th Anniversary of the passing of Peter Stone, an angling friend of mine. This anniversary, combined with that of Confessions, made me think about traditional angling – what it is, why it exists and how it plays a central role in the life of an old-fashioned countryman like me.
It includes a mixture of angling history, discussions about mind-set, tackle, adventure, and even includes an interview with master split cane rod maker Edward Barder. The journal reflects our need for a slower existence and conveys the message that catching fish is coincidental to the enjoyment of spending time by water. It's passionate, provocative and eccentric. It's designed to make you think: about your angling, and what it means to you and the people around you.
Traditional Angling was the most eagerly-anticipated edition of Fennel's Journal. It is unashamedly biased towards Waltonian values and the sporting ethics taught to me by my friends and mentors Bernard Venables and Chris Yates. While the specimen angling world follows Richard Walker's example (targeting big fish and looking to be ever-more efficient in the process of fishing) traditional anglers adopt a softer approach to their sport.
Since it was written, Traditional Angling has developed something of a cult following, with my friends calling it 'The Bible' of traditional angling. Maybe this is because I didn't refrain from tackling some important issues, and that my passion for sporting ethics shone through. Although I'm proud of the work, I'm too modest to refer to it as a bible. I prefer to call it my 'Ladder to the Moon'. (You'll need to read the book to understand what this means.)
---
Favourite Quote
"Physics teaches us that for every action, there is an equal and opposite reaction: a natural balance of energy that sustains the equilibrium of life. In modern angling, these forces are skewed so far in favour of technology that the balance between science and art has been lost. But there is a movement, an undercurrent that defies the flow of progress. There are those who choose not to follow the crowd. They seek not to fish in a predictable, scientific manner. They yearn for the opposite, to buck the trend, to be different. They are the Traditional Anglers."
Fennel Hudson, Traditional Angling, Fennel's Journal No. 6
---
Traditional Angling quotes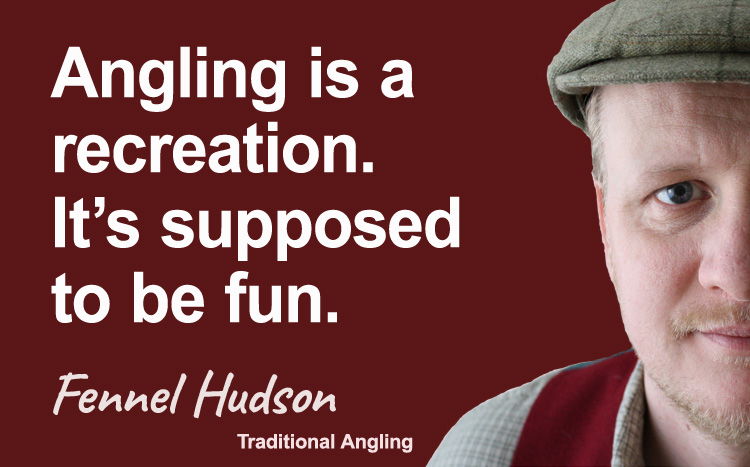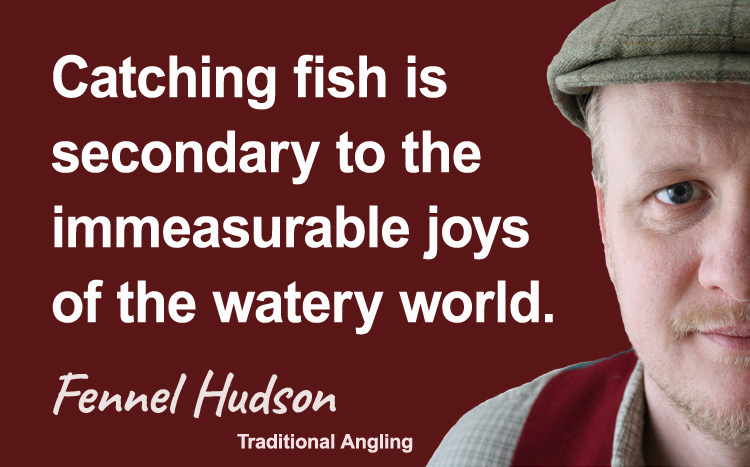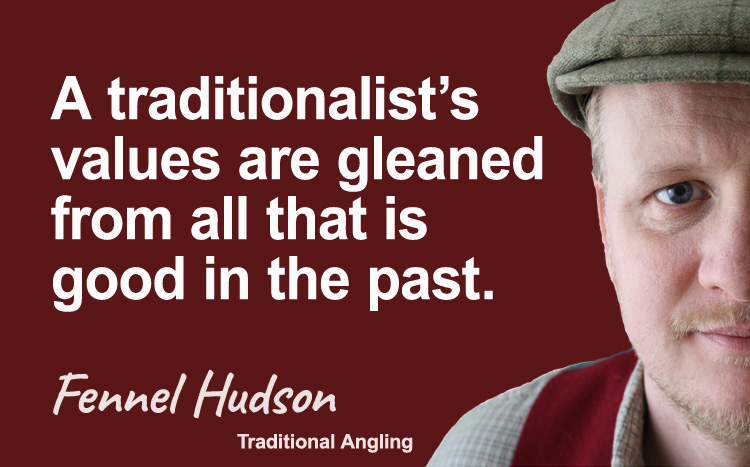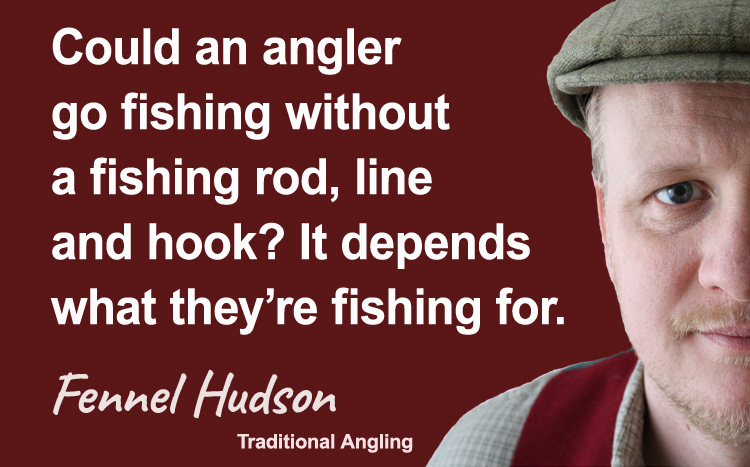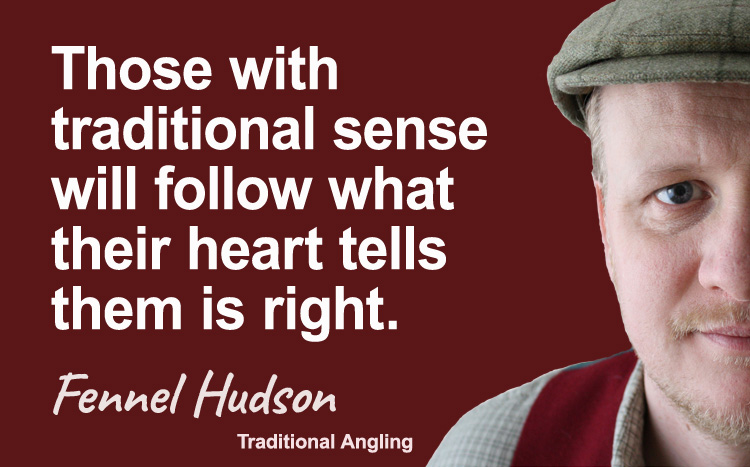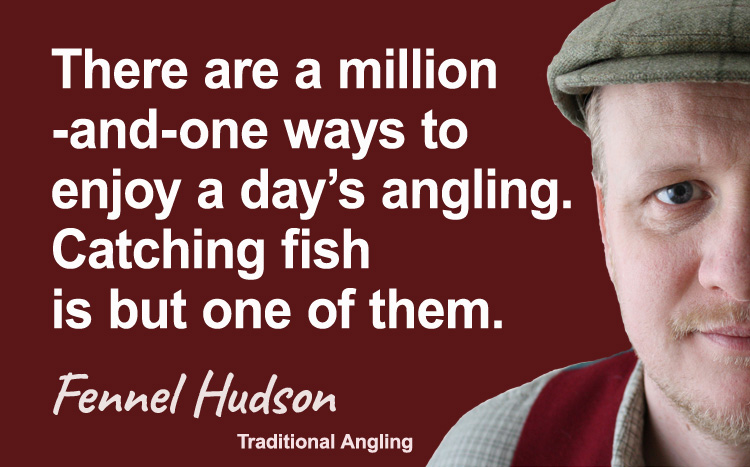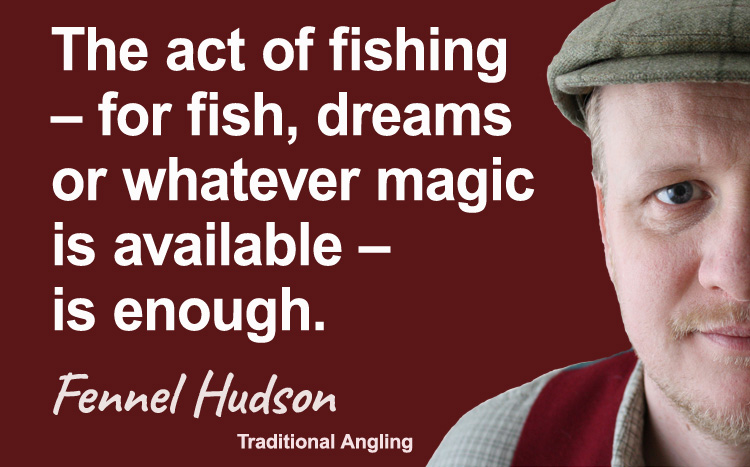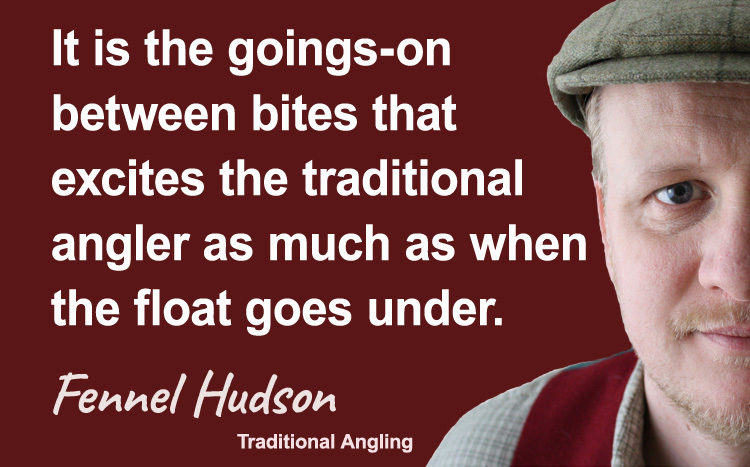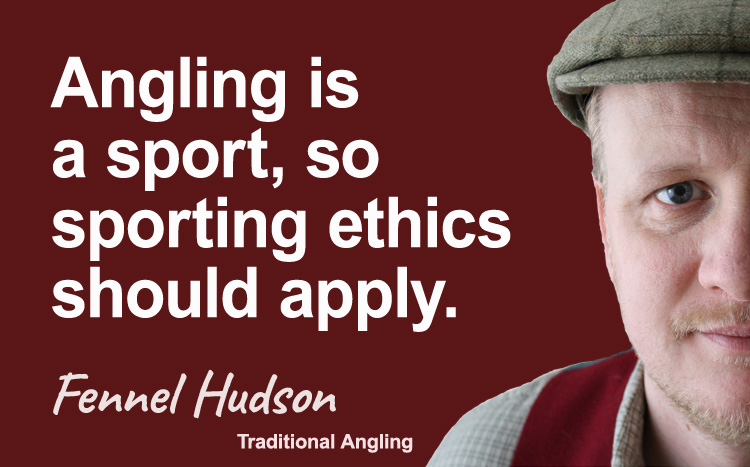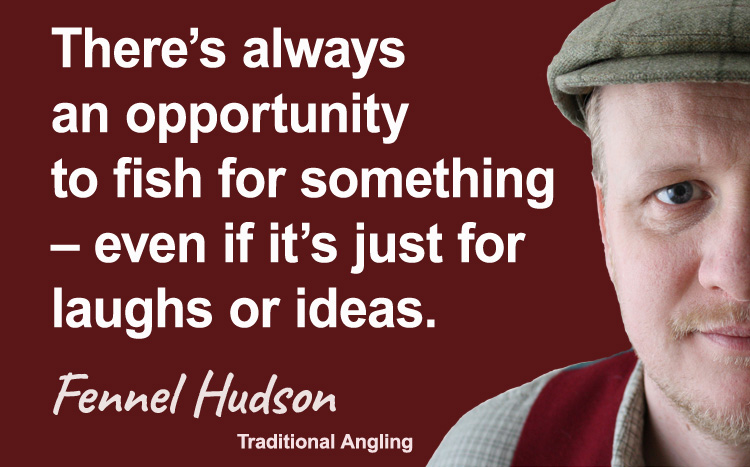 ---
Nature quotes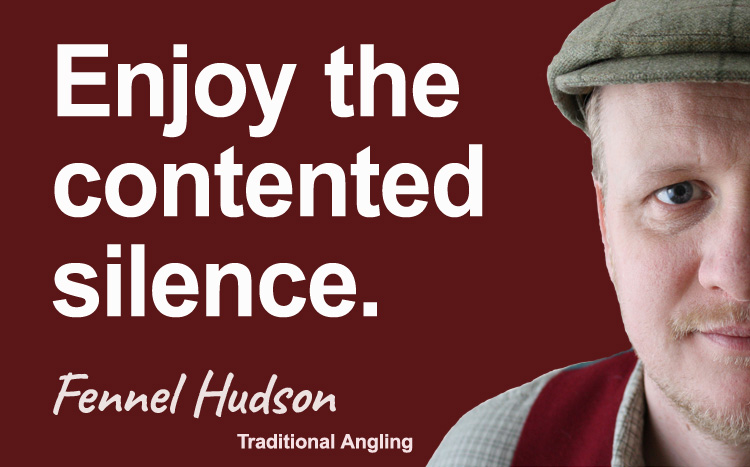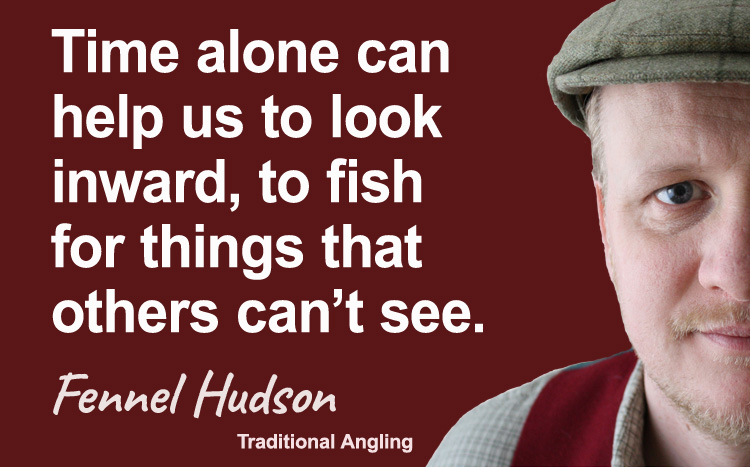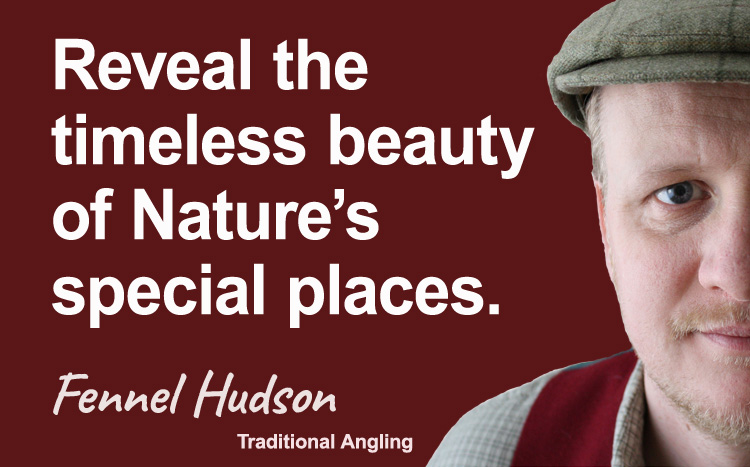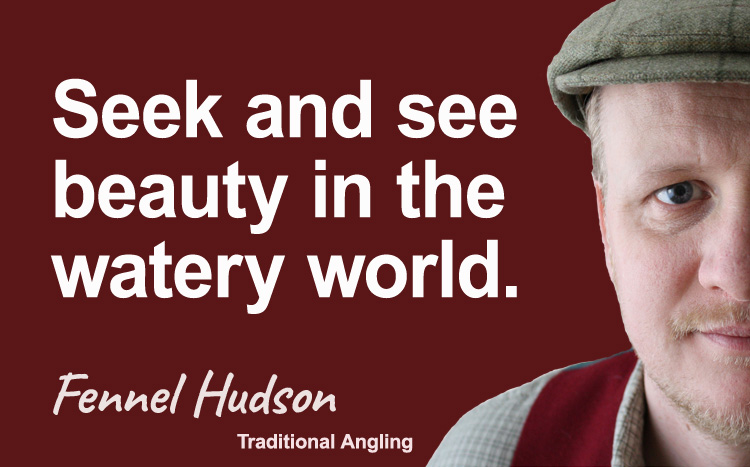 ---
Individuality & identity quotes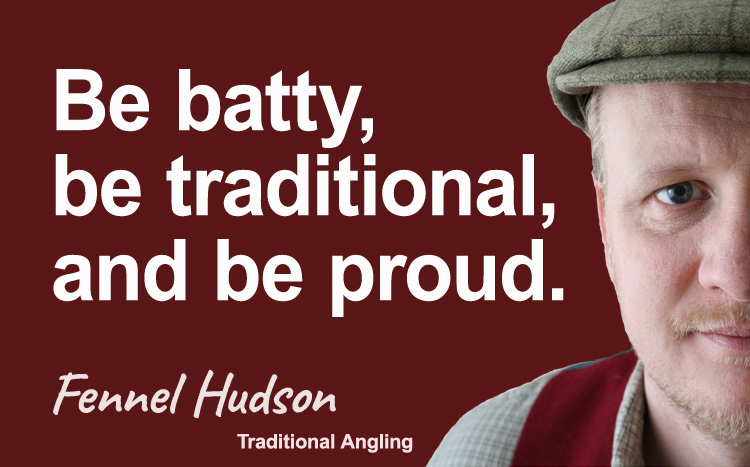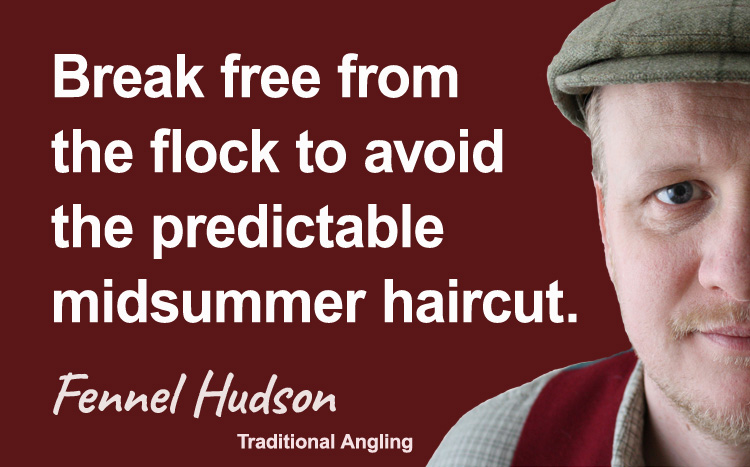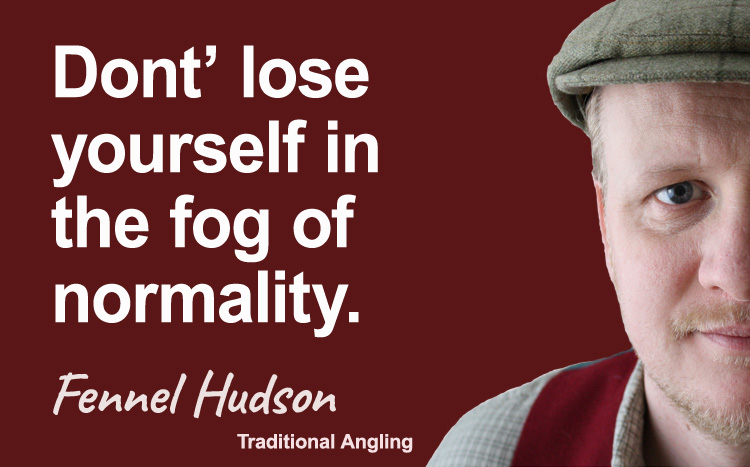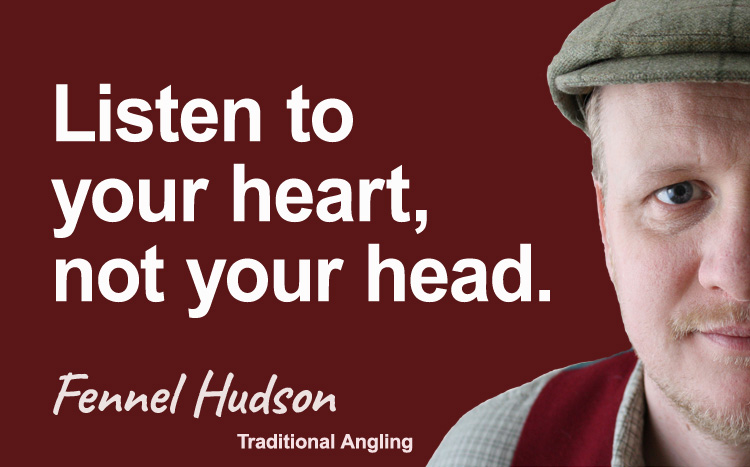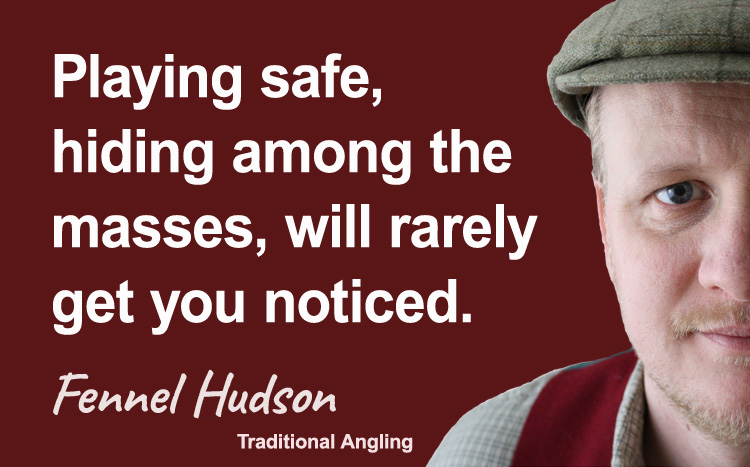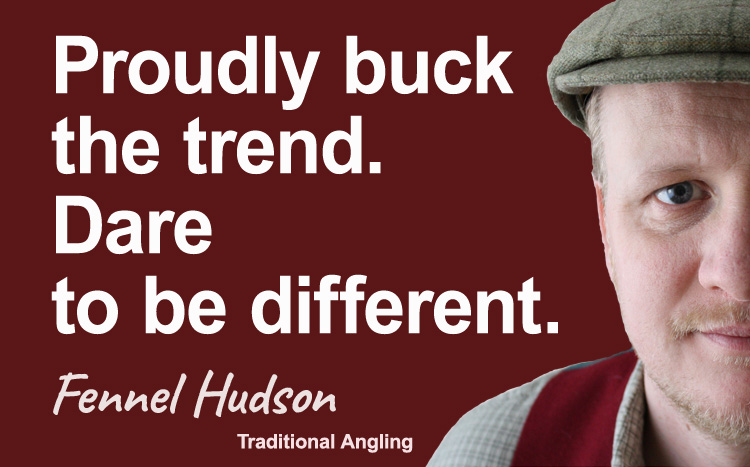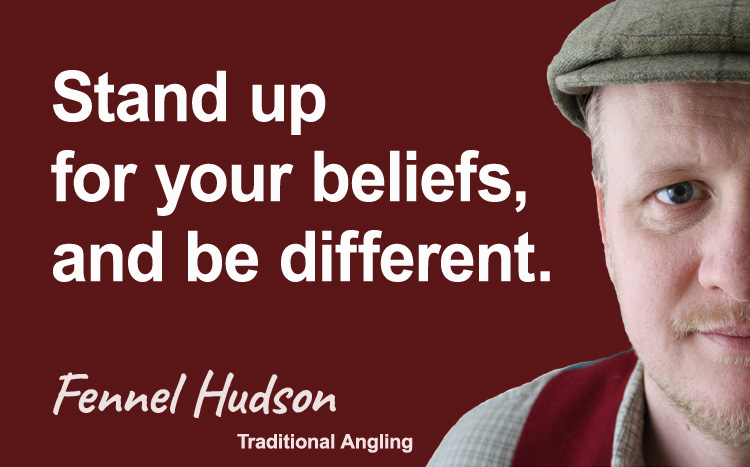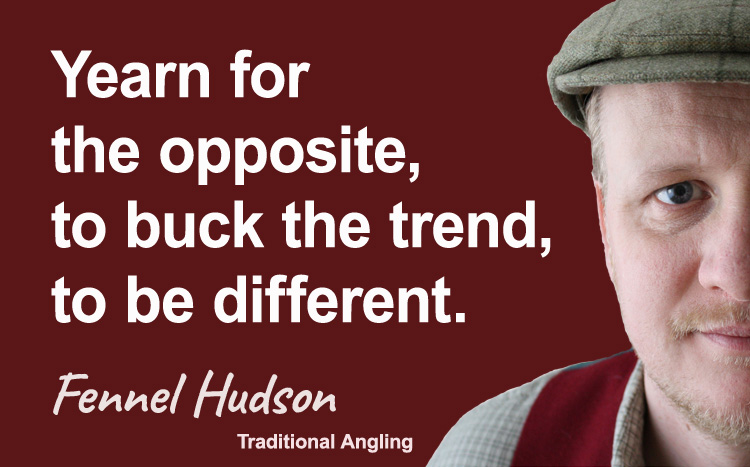 Lifestyle quotes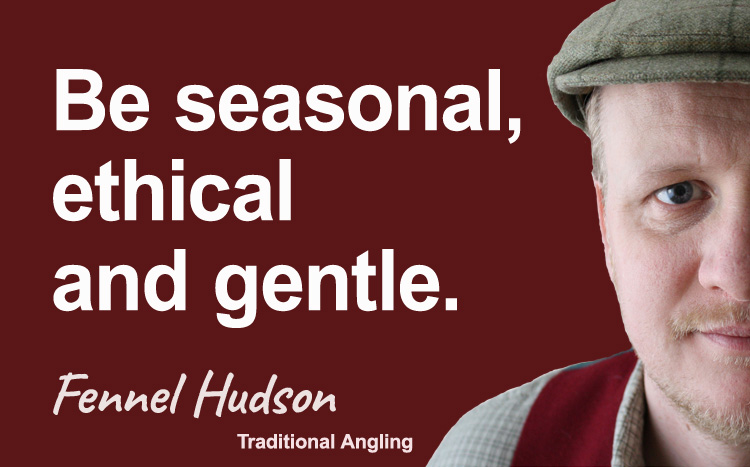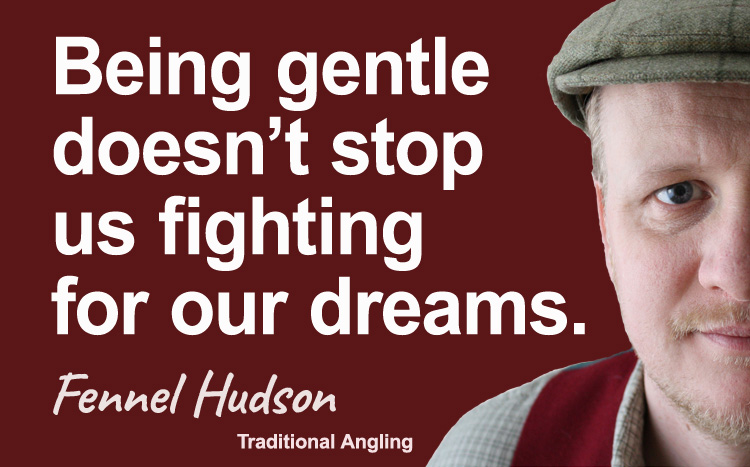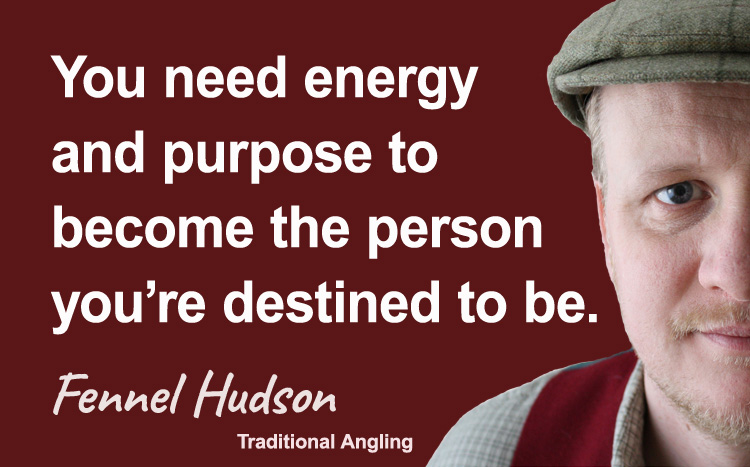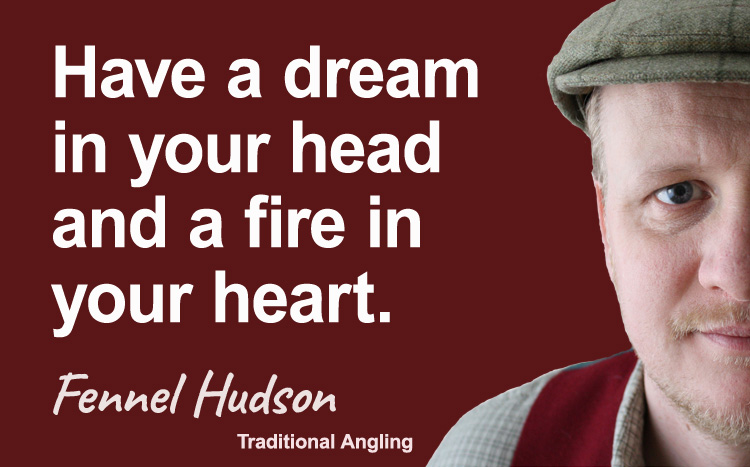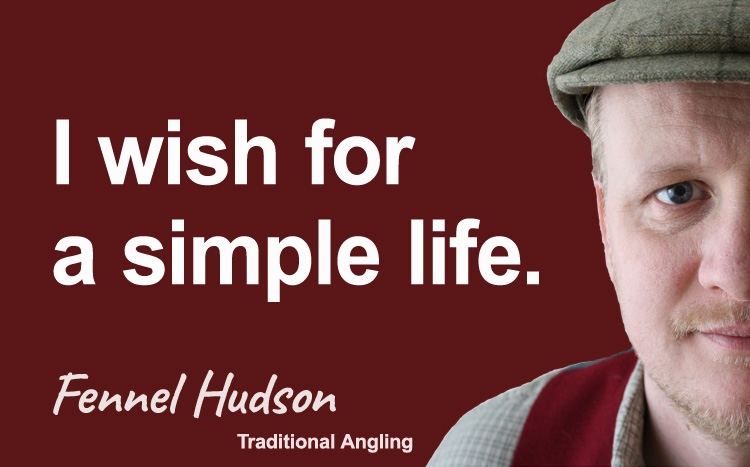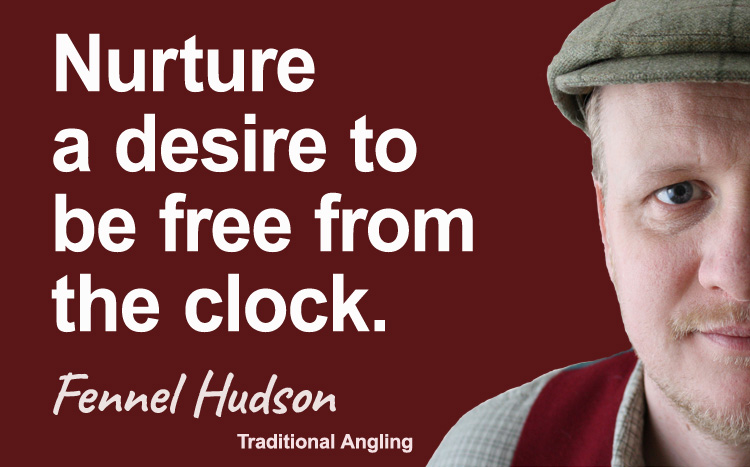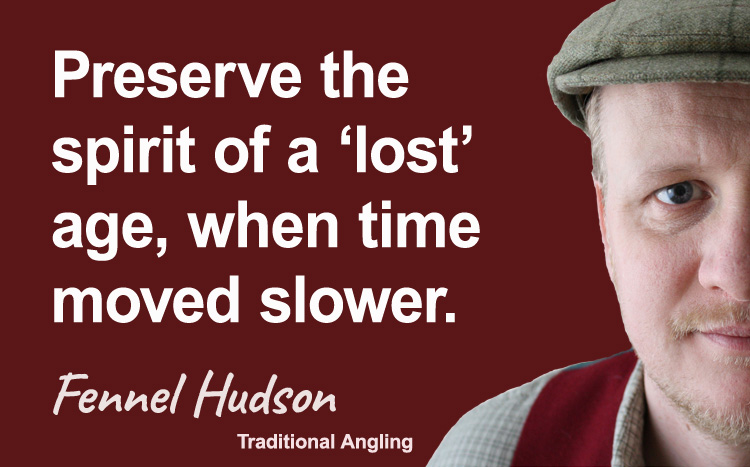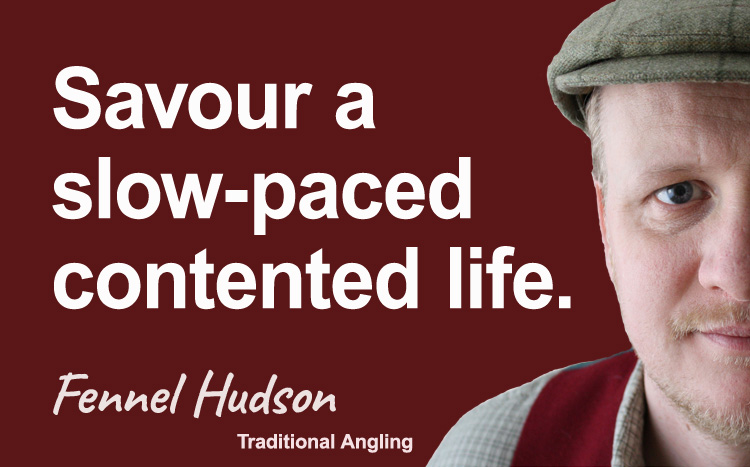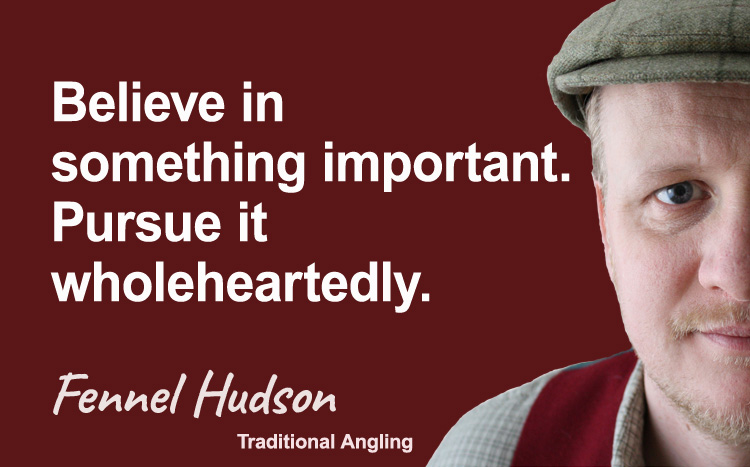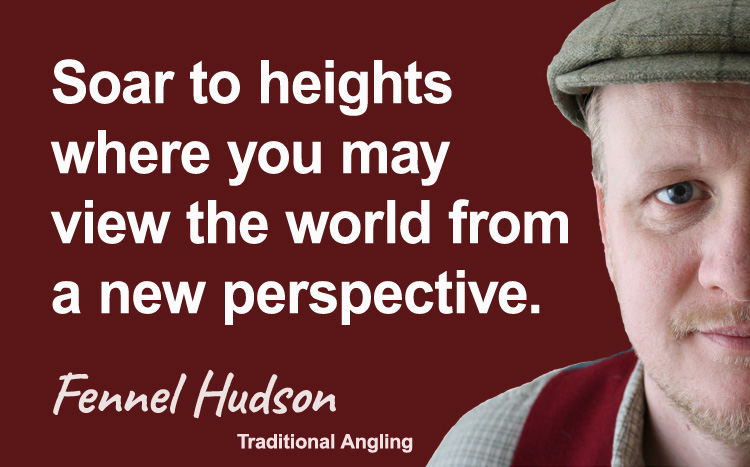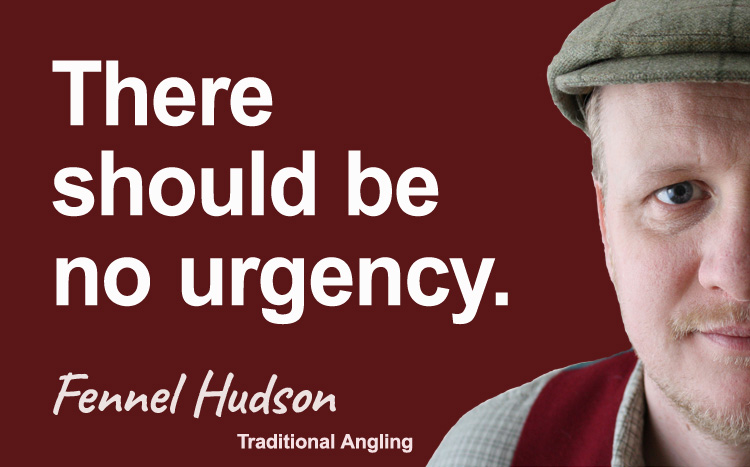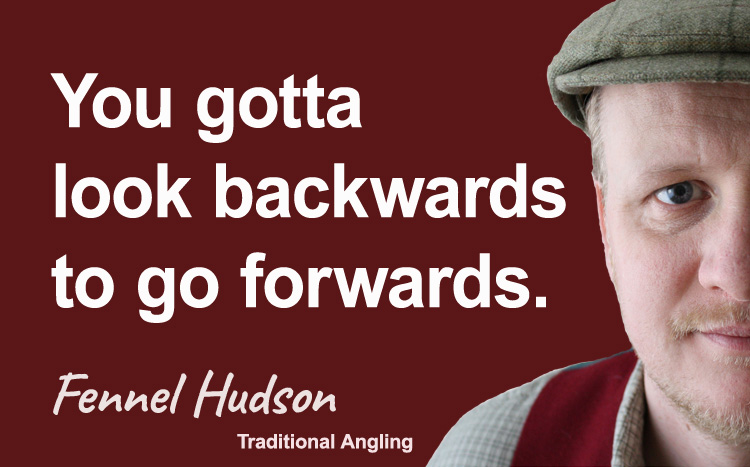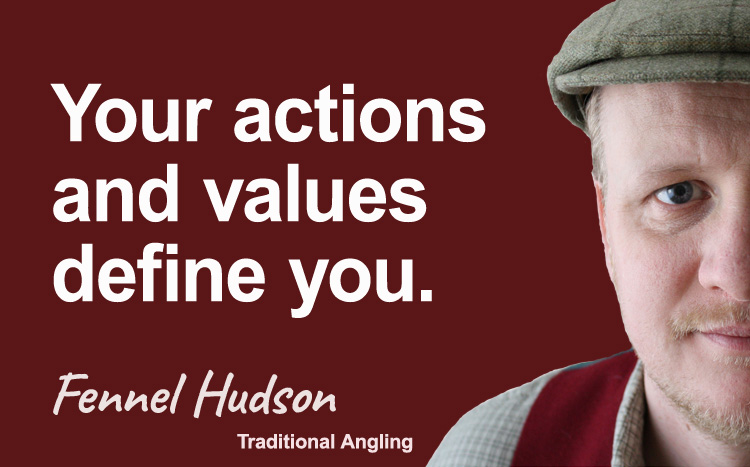 ---
Fennel's most popular quotes can be seen at his Pinterest board.
Reader Testimonials
"A beautifully written, very engaging and hugely enjoyable read. In fact, it's the best thing on fishing I've read in a long time."
"What a Journal! Fennel is clearly the spiritual successor to his mentor – the great Bernard Venables. There's so much wisdom and craftsmanship in his writing. Bernard clearly taught him very well."
"Wonderful, atmospheric, writing. I had to ration myself so not to let the moments go too quickly."
"I loved reading Traditional Angling. I knew it would be good, and was not disappointed. I couldn't put it down until I finished."
---