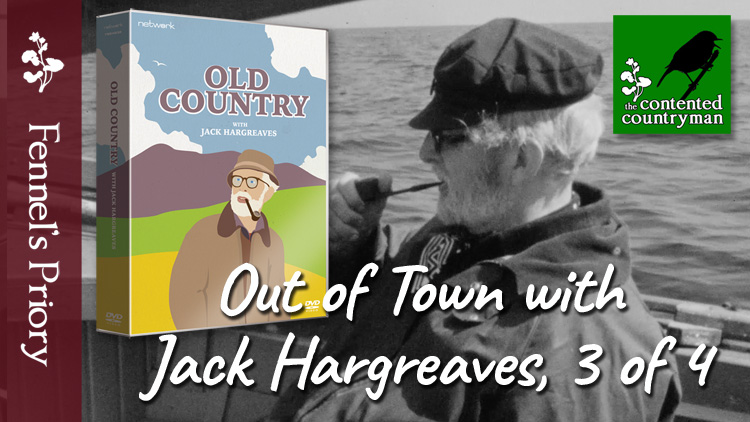 Out of Town with Jack Hargreaves, an interview with Simon Baddeley, 3 of 4
Published Friday 5 February 2021
In this episode Simon speaks about the making of Out of Town, the way it was filmed and produced, and Jack's belief in not revealing everything so that the viewer's imagination can fill the gaps. He also speaks about the significance of presenting from a shed, and the traditional role of other outdoor-indoor portals to our homes, and Jack's move from Southern Television to the newly formed Channel 4 where he was able to maintain the character of Out of Town in the new series Old Country.
New Jack Hargreaves' DVDs
The podcast is published in celebration of the new DVD box-sets of Jack's work, including Out of Town Volume 1, Out of Town Volume 2, Old Country and Further Out of Town. These include previously 'lost' episodes of Jack, with the final box-set being introduced by Simon. 
---