Our Ethos and Values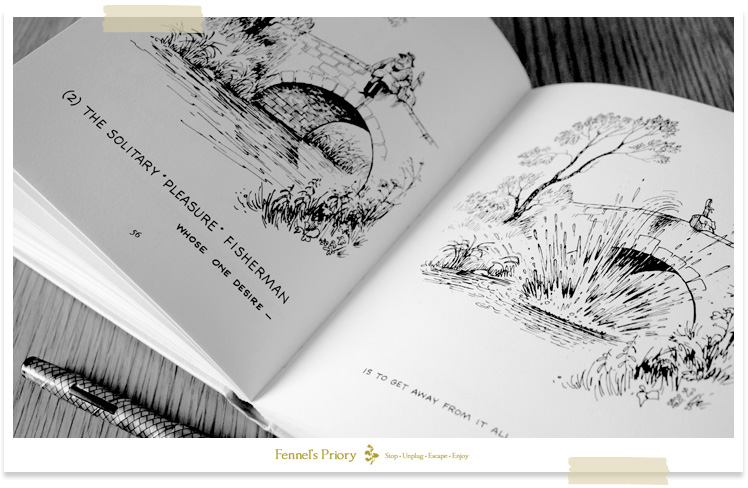 Ethos
"Ethos: The characteristic spirit of a culture, era, or community as manifested in its attitudes and aspirations."
It's nice to belong to something, isn't it? At least, as long as the 'thing' supports your beliefs. The fact that you've found this website, or read Fennel's books, tells us that you're "one of us".
---
Fennel's Priory is a nature-based lifestyle brand. We Friends of the Priory:
love being outdoors amongst nature
seek to escape to quiet 'off the beaten track' places in the wilds of the countryside
enjoy a slow life, living at a leisurely pace.
enjoy outdoor recreation, such as camping, walking, cycling, fishing, gardening, birdwatching, star gazing, chewing on a grass stalk or snoozing under a tree
value heritage, traditional and old-fashioned things, believing that the past informs the future
seek fulfilling times, cooking over a camp fire and then gazing into the embers as night falls
always seek to cherish, use and wear, artisan hand-crafted things
like organic rather than synthetic things; we like the touch and warmth of natural fabrics and wood; sensing their 'living' provenance
treasure reflective time, alone with our thoughts, while turning the pages of a real book
are sincere but light-hearted, peaceful folk who wear our heart on our sleeve and a wildflower in our lapel.
Ours is a slow-paced and cherished life; a quiet life; a calm, nature-based, rural life.
---
Values
"Values: Principles or standards of behaviour, one's judgement of what is important in life."
Fennel's Priory is very much a reaction to the growing pressures and stresses of life, or simply the malaise we feel from time to time that tells us we need a holiday. It's what we dream about when we think of 'time off' or 'time away', and especially when we reflect upon what's important in life.
Our principles lead us natural places where we may connect to the nature within and around us, to be individual, nurturing the heartfelt passion to live a simpler life on our terms. We don't do anything that offends our soul.
We value a simple, old-fashioned, slow-paced, outdoor life, connected to nature.
---
If you like the ethos and values of Fennel's Priory then please subscribe to Fennel on Friday. You'll receive a blog, video or podcast sent direct to your email inbox in time for the weekend.