Our Ethos and Values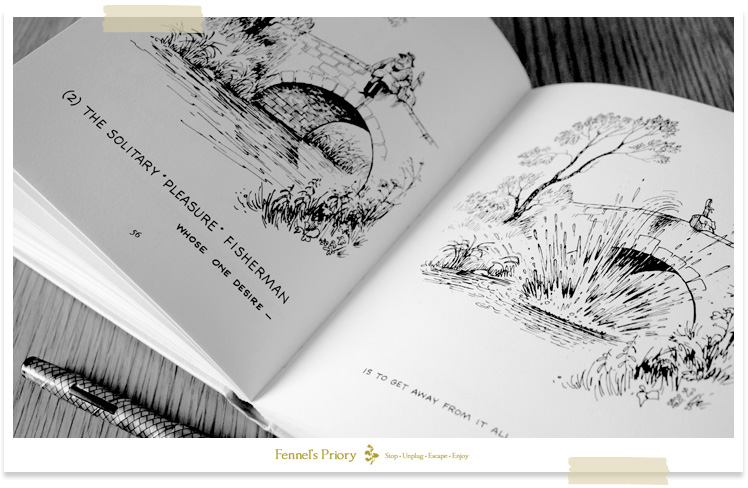 Ethos
"Ethos: The characteristic spirit of a culture, era, or community as manifested in its attitudes and aspirations."
It's nice to belong to something, isn't it? At least, as long as the 'thing' supports our beliefs. If you subscribe to Seth Godin's words that "People like us do things like this" then you'll be seeking affirmation that you're not alone in your beliefs. The great news is, you're not. The fact that you've found this website, and read Fennel's words, tells us that you're "one of us" – someone who believes that progress and technology are okay in their place but not at the cost of everything else.
You cherish the natural world above the virtual or artificial one; love hand-crafted things; value heritage and tradition; love Nature and all her wildlife; seek an escape to quieter and 'off the beaten track' places; appreciate time alone with your thoughts; like to turn the pages of a real book; make homemade bread and eat it with real butter; like the touch and warmth of natural fabrics and their 'living' provenance; and firmly believe that the past informs the future.
That's a lot to take in. Simply put, our ethos states that we seek to make time to elevate the things that are easily suppressed or overlooked, that bring us greatest pleasure. We connect, to the nature within and around us, and act in harmony with our inner child. Valuing and respecting our right to be individual, and having the heartfelt passion to live a simpler life, we don't do anything that offends our soul.
Values
"Values: Principles or standards of behaviour, one's judgement of what is important in life."
Fennel's Priory is very much a reaction to the growing pressures and stresses of life; be they the result of the urgency of modern fast-paced communications, work overload, adult responsibilites, or simply the malaise we feel from time to time that tells us we need a holiday. It's what we dream about when we think of 'time off' or 'time away', and especially when we reflect upon what's important in life, what makes us who we are, and what throughts and actions define our sense of self. 
We're sincere but light-hearted. We wear our heart on our sleeve and a wildflower in our lapel. We take the time to appreciate things fully, standing up to anyone or anything that seeks to rob us of the pleasures of living. Ours is a slow life, a quiet life, a calm and peaceful life. It's about doing and appreciating the things that make us feel most alive: the special things, the amazing places, the worthwhile experiences that make us take a deep breath and savour the pure air of freedom.
We value a simple outdoor life, connected to nature.
---
If you like the ethos and values of Fennel's Priory then please subscribe to Fennel on Friday. You'll receive a blog, video or podcast sent direct to your email inbox in time for the weekend.