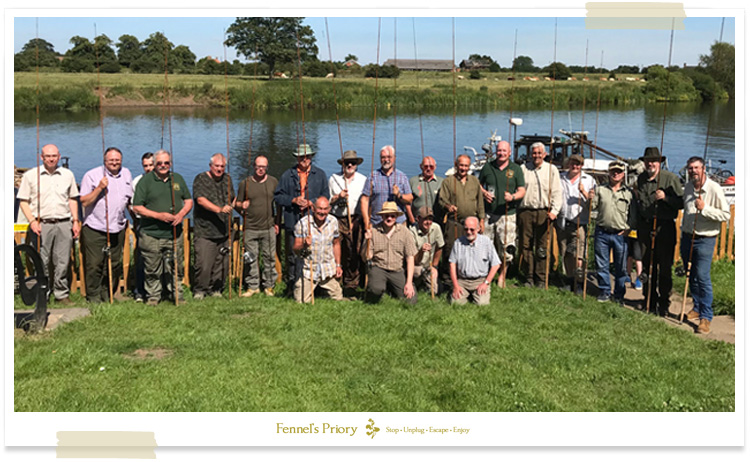 Cane 'n' Pin on the River Trent
Last Sunday, twenty-one traditional anglers gathered on the River Trent for the annual Cane 'n' Pin day – a special event where fishermen use old-fashioned split cane bamboo rods and handmade centrepin reels. I was one of the enthusiasts present.
I'd hoped to write a detailed account of the day. Alas, a publicity ban by the club controlling the fishing rights prevents me sharing details of the location or quality of fishing that's possible. Instead I can say that I had the best day's fishing, in the best company, in the best scenery, that I've had since my last visit there. 
Social fishing
For me, fishing is an opportunity to 'be there' amongst nature. Often it's a lone pursuit, but sometimes it's experienced with like-minded friends. Enjoying good company when fishing – especially when the sun scorches the earth and not even the river can cool one's bottled beer – fills an otherwise 'quiet' day with great events and often leads to one's fondest memories.
Special friends
The special group of friends, with whom I angled last Sunday, included several Friends of the Priory. Bob 'Brookes' Brookes, John 'Hermit' Haynes, Nigel 'Snape' Evans, Andrew 'Wandsman' Davis, Andy 'Crowquill' Batchelor, and Mark 'Head Baillif' Sarul brought their favourite split cane rods and centrepin reels to enjoy a day of traditional angling for barbel and chub. (We also had an extended lunch in the pub, but that's all part of a day's traditional angling.)
Several fish were caught (and quickly returned to the river), but the day was more about catching up with old friends, celebrating the river, and championing a traditional style of angling.
Fond memories
Here is a discrete selection of my photos from the Cane 'n' Pin day.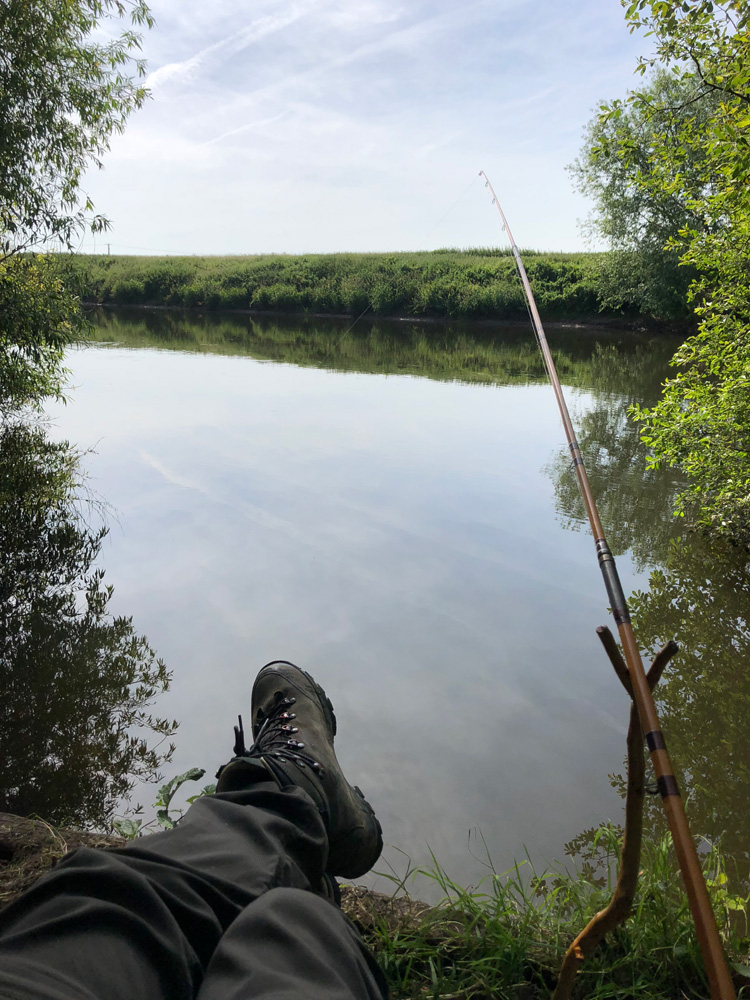 Relaxing in the shade of a willow, summer fishing on the River Trent.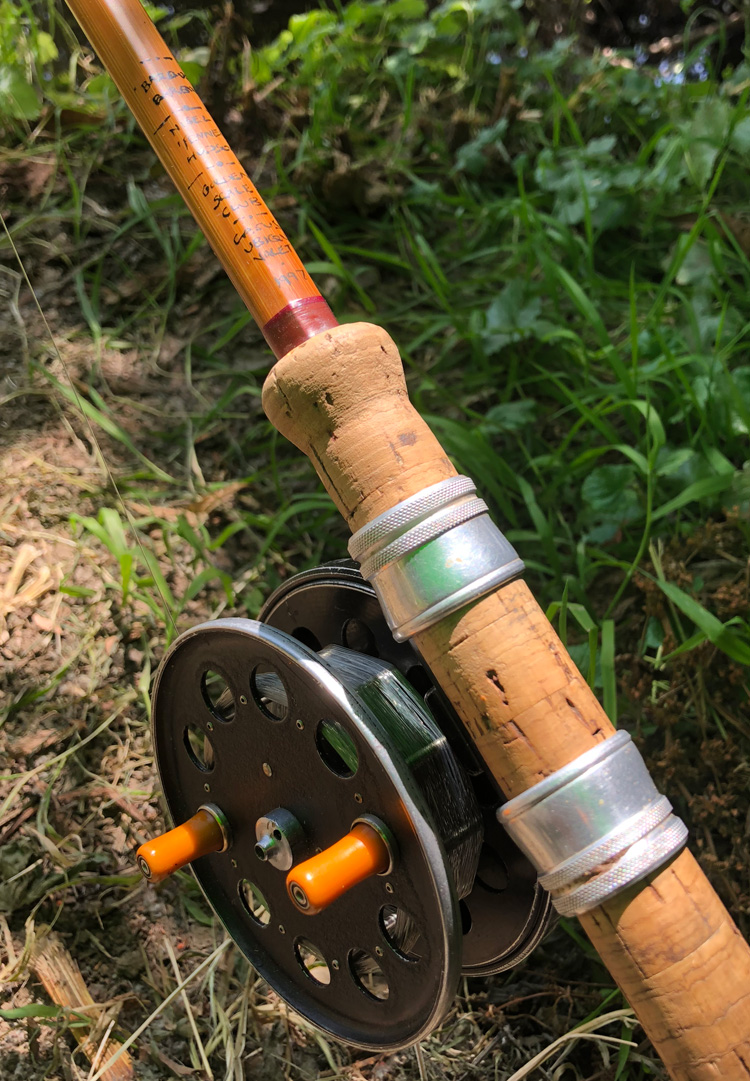 My custom-build barbel rod, with wide-drum Speedia centrepin reel. A lovely outfit, great for Wallis casting.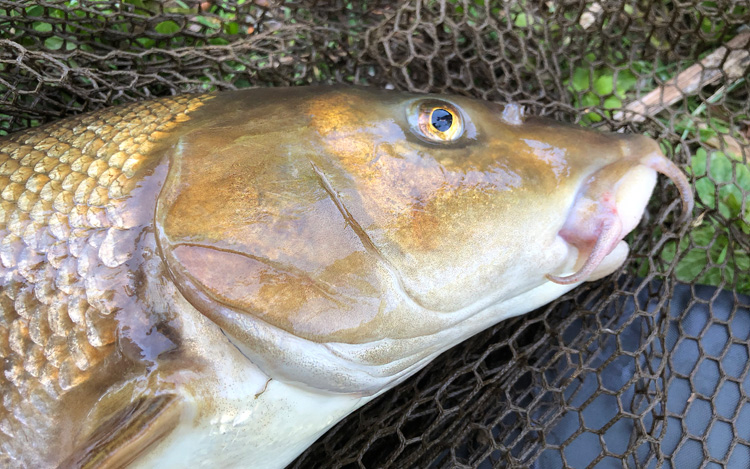 Close-up of my Trent barbel. Truly a bar of bronze and gold.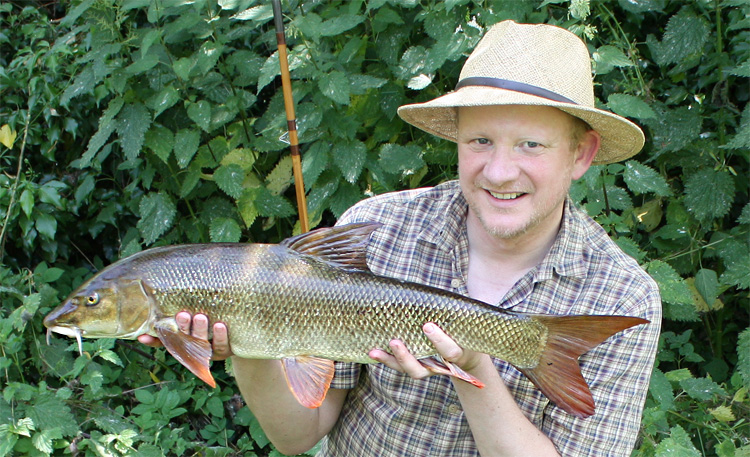 A torpedo of power. Not the largest but certainly one of the strongest.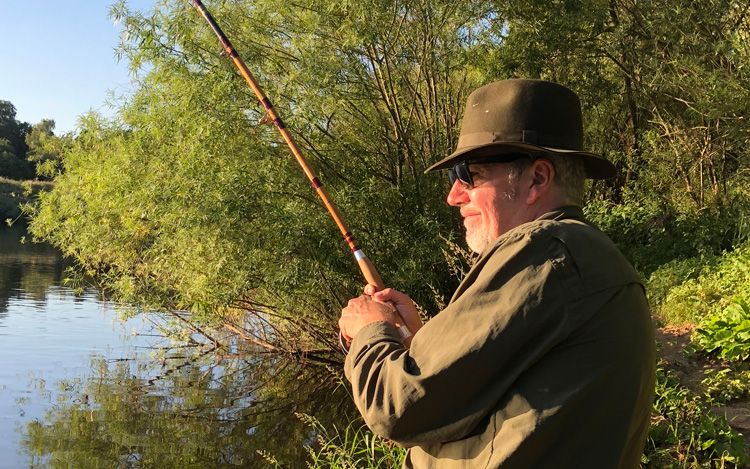 John Haynes playing a hard-fighting Trent barbel in the late-afternoon sunlight. The rod was specially built for him by Andrew Davis.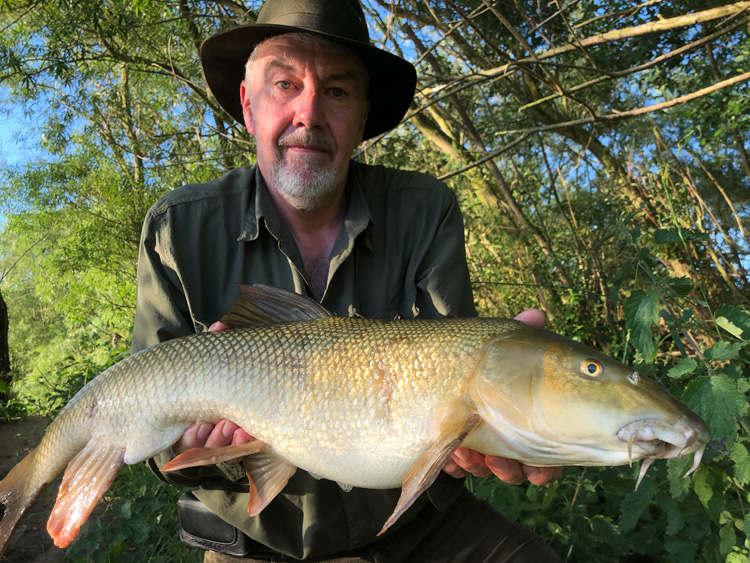 John Haynes' Trent barbel. Destined to be a double-figure fish by autumn.
---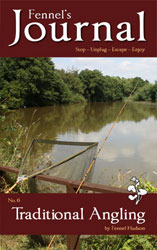 If you like this blog, you'll like Fennel's book Traditional Angling. 
Please also subscribe to the Fennel on Friday weekly email. You'll receive either a blog, video or podcast sent to you in time for the weekend.