Fennel's Journal

Wild Carp

Fishing for wild carp is about adventure, history, atmosphere, mystery and emotion: searching for and discovering secret waters and forgotten strains of ancient fish. Wild Carp captures this aplenty, describing Fennel's 20-year quest to find the oldest strains of carp in the UK. But it's also about nature connection and a desire to uncover the seemingly impossible – a place where we can discover and live out our dreams, to completely indulge the mantra of 'Stop – Unplug – Escape – Enjoy'.

"Writing of the highest order." Classic Angling magazine, July 2020.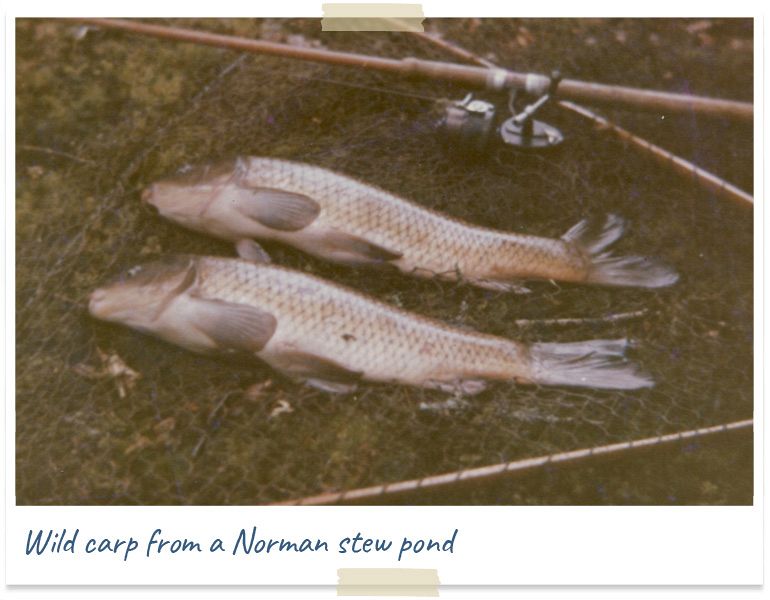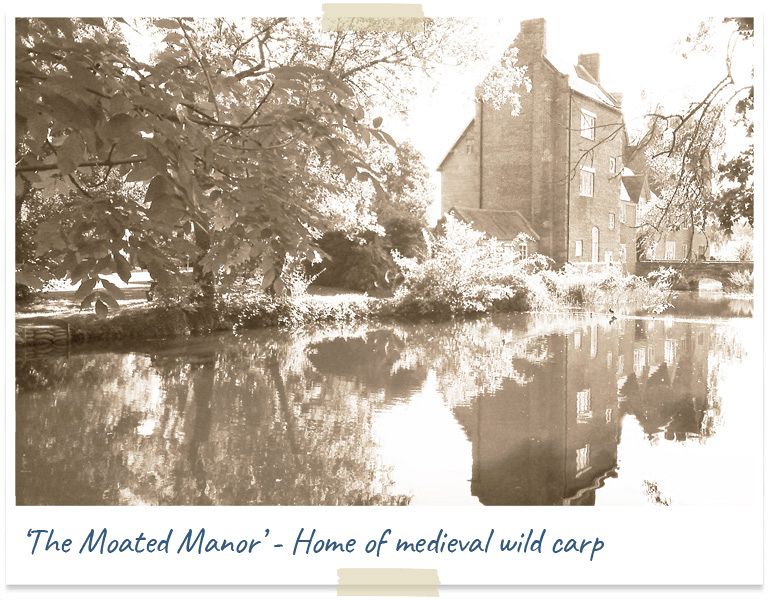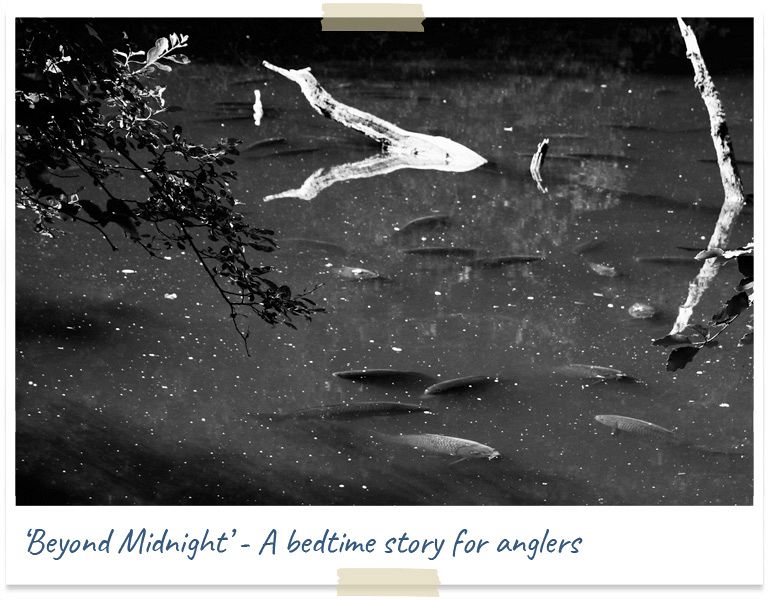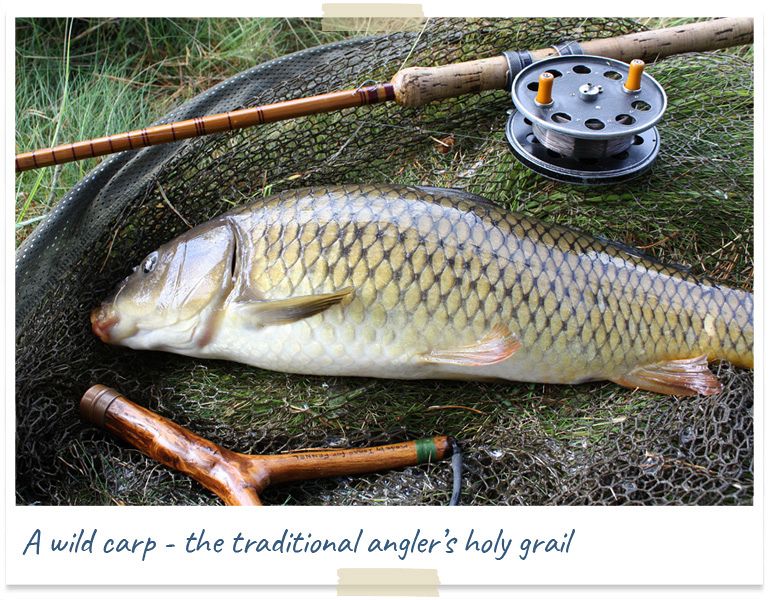 Chapters
Foreword – to the 2020 extended edition.
Introduction – The importance of wild carp.
A Gift from the Romans? – The origins of 'wild' carp in the UK.
Golden Dreams – The traditional anglers' Holy Grail. Read sample chapter.
Old Maps and Ancient Waters – In search of the perfect wildie pool.
The Moated Manor – Fennel fishes a 17th Century moat.
A Haunted Pool – The atmosphere of classic carp waters.
The Monastery Pond – What do we really seek when angling? Read sample chapter.
A Trip to the Shops – How far would you cycle to fish on opening night?
Amongst the Secret Carp – Jade Lake, fishing with the Golden Scale Club.
Chasing Mollies – The magic of fishing for wild carp.
Double Vision – The legends of the lake make an appearance. Read sample chapter.
A Flick of the Tail – The fragility of angling atmosphere.
On Hallowed Ground – Fishing in the footsteps of BB.
A Clacking of Knobs – Induction into a rather eccentric angling organisation.
The Freeminers' Brethren – The guardians of a secret lake.
The Embowered – An atmospheric place to fish for wildies.
Beyond Midnight – A bedtime story for anglers.
The Lake at the Edge of the World – Fennel travels 'beyond the map'
The Sleeping Giant – Discovering a pool that's lain fallow for decades.
Steady as She Goes – Managing a wild carp lake.
The Monster of the Deep – An unexpected giant emerges from the depths.
Across the Moors – Fennel discovers a very old strain of carp.
The Sanctuary – Fennel fishes the perfect wild carp pool. Read sample chapter.
Ginger Beer and All Things Holy – What's important in life.
Freedom and Forgiveness – The search for wildies comes to an end.
Return to the Folly – Experience wild carp fishing in real time.
The Mist of Believing – Having faith in the quest.
Return to the Folly – Fennel makes a special return.
The Wild Carp of The Danube – Interview with Pavol Timko. Read sample chapter.
The Wild Carp of Wales – A celebration of the best wild carp fishing. Read sample chapter.
Wild Carp Identification – A useful reference guide. Read sample chapter.
Further Reading – Research papers and books about wild carp. Read sample chapter.
Wild Carp Conservation – A plea to protect our oldest strains of carp.
---
Publication details
Published by Fennel's Priory Limited.
First shared as handwritten letters in 2009
Limited edition collectors' magazine published in 2012
Abridged eBook published in 2013
Extended version in hardback and eBook published in 2020
Book specification
216 x 140 x 22 mm, 338 pages, 74 B&W photos.
Language: English
Copyright © Fennel Hudson 2009, 2020
Hardback ISBN 978-1-909947-14-6
Kindle ISBN 978-1-909947-12-2
Audiobook download ISBN 978-1-909947-92-4
A CIP catalogue record for this book is available from the British Library.
---
Fennel's Commentary
Originally compiled in 2009, Wild Carp celebrates the completion of my twenty-year search for the oldest strain of wild (feral) carp in the UK. And to make the challenge harder, these fish also had to exist in a perfect, timeless pool. It was an adventure that began when I was 15 and ended shortly after my 35th birthday. From being a teenager, about to discover the world's broader horizon, when I was filled with excitement for things waiting to be discovered, to an adult seeking to reconnect with the freedom of youth, Wild Carp captures twenty years of adventure, challenge, atmosphere and emotion.
Wild Carp is about a very special strain of fish. It's also about pure adventure: specifically an angler's desire to uncover the seemingly impossible – a place where he or she can discover and live out their dreams, to completely indulge the Priory mantra of 'Stop – Unplug – Escape – Enjoy'.
In pursuing my dream I was able to find not only the ultimate fish, but the authentic interpretation of myself. The event at the Monastery Pond, as described in this book, was to change my life forever. You could say that without this event, I wouldn't have created Fennel's Priory or become the man I am today. But this is a fishing book. Very much my 'magnum opus' and largest book to date, it's my best attempt at capturing, first hand, why people go fishing. As such, it sets the scene beautifully for Traditional Angling: the sixth book in the Fennel's Journal series. Traditional angling for wild carp is about the excitement and romance of the chase, but without the competitive intent or sense of urgency. Indeed, the notion of 'time' is evident throughout the book.
Unlike the other books in the Fennel's Journal series, Wild Carp is written in past tense. This was done to honour my original writing style, as featured in the first five chapters, which were crafted while I was at school. (I changed to writing in present tense in 1992 after reading Chris Yates' book The Secret Carp.) Keeping the first five chapters untouched helped to keep the journal authentic and, from my perspective, highlights how some things – like the carp – remain unchanged irrespective of the passing of time. (I read these early chapters now, proudly noting that even as a 15 year old I had the same values as I do today.) So Wild Carp proves how fishing can be the constant and consistent thread in our lives. Sadly, the true wild carp of the River Danube are critically endangered. Thus book has a strong conservation message, that these ancient strains of fish are vulnerable and should be protected if we are to retain the much-valued living connection to our past.
---
Favourite Quote
"Some will say that searching for your dreams is like looking for unicorns in an emerald forest. They will say that following a golden thread will lead only to a king, dethroned and living in the gutter. This may be so. But the king was made, not born. The crown was never his to wear....If ever the adventure proves tiring, or you lose sight of your dream, look to the west at sunset. There, on days when the skies are clear, you might see upon the horizon a thin layer of golden mist. When it appears, you will know its purpose: it is the mist of believing."
Fennel Hudson, Wild Carp, Fennel's Journal No. 4
---
Other Quotes
About wild carp:
"The wild carp is an icon that forges a living connection between the past and the present."
"Carp are not native to the UK and true wild carp inhabit the river Danube, not our waters. So to avoid confusion, when I mention wild carp in this journal, I am referring to feral carp. But I choose not to call them this. 'Feral' sounds too much like a once-pampered kitty that got bored drinking saucers of milk and went rummaging through dustbins. Ancient strains of carp deserve better."
Fennel Hudson, Wild Carp, Fennel's Journal No. 4
---
About traditional angling:
"Traditional angling is to escape the noise and one-upmanship of modern angling in favour of something simple and beautiful."
"I am an old fashioned angler seeking to fish in a peaceful and relaxing way in traditional surroundings. Other anglers are too noisy, too busy, and catch fish that might break my landing net."
"Angling allows us to defocus our minds. It enables the waters or the motionless float to hypnotise us into a state of contentment. It is meditation for the mind, and food for the soul."
Fennel Hudson, Wild Carp, Fennel's Journal No. 4
---
About dreams:
"Life. It's about adventure, of having a dream and following it."
"Some will say that searching for your dreams is like looking for unicorns in an emerald forest. Eventually, after much dreaming, the dream no longer suffices. You have to physically be there."
"Be patient, persistent and above all, believe."
Fennel Hudson, Wild Carp, Fennel's Journal No. 4
---
About self:
"Identity and self-belief: a courage that swells from within, borne of waters drunk deeply."
"Choice is the mortar that binds together the things that make us who we are. These are our precious things. Simple things. A currency of sentiments."
Fennel Hudson, Wild Carp, Fennel's Journal No. 4
---
About lifestyle:
"Life's a simple thing; it's we who insist on making it complicated."
"Be oblivious to city high-rises, work-related stress and microwave popcorn."
Fennel Hudson, Wild Carp, Fennel's Journal No. 4
---
About work-life balance:
"Most of us, at some time or other, get sucked into the lifeless vacuum of work; the cogs of the corporate machine that we keep turning until one day, when we depart this Earth, we may earn the word 'lubricant' on our headstone."
"The speed of modern life is an oppressive thing, and the corporate world is quick to punish those with an honest heart. Qualities such as 'nice, honest, kind, happy, relaxed, sincere, innocent' are frowned upon as weaknesses. Yet these values are the essence of a good person. Unfortunately, if you don't keep the balance, they can be lost like sand through your fingers."
"The ever-increasing weight of bills and responsibilities that enmeshes our lives keeps us locked into the system. We become the pulse that keeps the beast alive, but the cost is our own lives. The natural world around us shrinks, crushed beneath the suffocating might of work."
"There comes a time when you just have to say, "No!" – to the requests and to the system."
"Win back two days of living? The sense of freedom is overwhelming! Switch off your mobile phone and consider your options."
"We are responsible for our actions. But we must battle for sufficient time in our own lives to bring value to our existence."
"We are so blinkered by progress, so preoccupied with where we want to go and how fast we can travel, that many of us have lost the ability to simply 'stop'."
"We seek not for forgiveness, but the freedom and time to do more than 'exist'."
Fennel Hudson, Wild Carp, Fennel's Journal No. 4
---
About nature:
"We have a calling: a need to be close to Nature, where she may cleanse our souls and wash away the stresses of yesterday. It is emotional recompense for the cost of living."
"Nature, it seems, has a way of returning things to how they should be."
"The world of water has a way of perpetuating myths and shrouding lakes in mystery. To see more than a reflection requires us to filter what we see, to view the world with honest eyes."
"When left alone with nothing but one's emotions and inner thoughts for company, the nocturnal world can be completely overpowering."
"Nature, in her untamed state, is savage and unrelenting."
Fennel Hudson, Wild Carp, Fennel's Journal No. 4
---
About adventure:
"I've made it my mission to discover that which is off the beaten track. Somewhere in the undergrowth of the impossible."
"Breathe deeply, focus your thoughts, and say out loud, 'The quest begins here'."
"I'll be off exploring, searching for those out-of-bounds places where dreams exist. Why? Because there is a difference between 'off-limits' and those places you can visit without getting caught."
Fennel Hudson, Wild Carp, Fennel's Journal No. 4
---
About escapism:
"Escapism preserves our sanity when the ever-increasing complexity and pace of modern life becomes too much...You can escape completely, seeking an alternative life, or you can play the game and go absent without leave. How you do it is up to you."
"We get so used to the gregarious nature of our towns and villages that we forget how crowded our existence has become...Isolation serves as the ideal antidote to the bone-aching stresses of work."
Fennel Hudson, Wild Carp, Fennel's Journal No. 4
---
Reader Testimonials
"Writing of the highest order." Classic Angling magazine, July 2020.
"Such inspiring writing. His words 'Somewhere in the undergrowth of the impossible' had me staring out from the page in amazement. Fennel's writing is pure poetry."
"Fennel's writing flows un-hurried without overly romanticising each point, and the research is thorough; from the first sentence I was thinking, 'this lad can write!' It's informative and very refreshing."
"A magnificent adventure and call to arms for us to pursue our passions and protect that which matters most. This book is destined to be an angling classic."
---