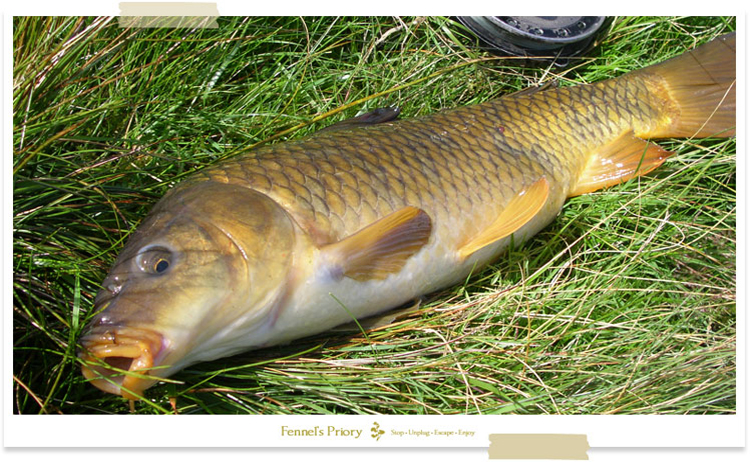 The Wild Carp of Wales
As an all-round angler, I fish for a variety of species at different waters and at different times of year. Because of this, I have often faced the dilemma of having too many favourite fishes. There are so many beautiful species to angle for, each with their unique charm, that it's not easy to select the best. Both vie for the top spot depending upon the time of year that I'm asked to choose. (Trout always win in spring, and wild carp win during summer and autumn.)
Importantly, both wild trout and wild carp are pure versions of species corrupted by fish farmers. Each has brash and unsightly relations that they don't mention in polite conversation, and they each represent a wild (or feral) creature in a wild environment. Here, the angler may connect with a little piece of angling heaven. 
For me, the nirvana exists for both species in the rugged and isolated mountains of Wales.
Wild carp in the mountains
Having spent the spring fly-fishing for trout, it shouldn't surprise you to know that – now the heat haze in on the fields – my attention has turned to wild carp.
It was 1988 when I first became interested in wild carp. Mr Hackney, my physics teacher at school, was an angler and had learned of my love of fishing. He lent me two books: Confessions of a Carp Fisher, by 'BB', and Casting at the Sun, by Chris Yates. They were pure gold, a revelation. Homework obligations were ignored, friends abandoned. I read both books within a week. The result? A mission: to find overgrown and forgotten pools inhabited by ancient strains of 'wild' carp. 
Looking back, and in reading those two books, I'm surprised that I didn't immediately spot the authors' references to the best waters. I was so preoccupied with the sense of adventure that I didn't see the obvious clues to specific wild carp lakes and areas. It took me twenty years to discover the very best pools - clearly referenced in Casting at the Sun – the ones in the Black Mountains of Wales. Here the landscape is rugged, with craggy windswept llyns (the Welsh name for mountain lakes) and peaks that hint at the explosiveness of pre-history.
Wild carp, lost in time
Some of the oldest strains of carp live in 'forgotten' Welsh llyns. Strains of fish stocked by the Cistercian monks in the 14th century. The combination of ancient lineage and outstanding scenery makes fishing for wild carp in Wales an act of reverence. Nowhere have I savoured such freedom while angling. A man can find God in such places.
I usually begin the traditional coarse fishing season on 16th June by fishing with my fellow members of the Golden Scale Club at a wild carp lake in Devon. Not so this year. My desire for solitude was too great. I needed to water my roots and connect with a piece of living history. Instead, I would return to Wales, where I first became an angler, and fish for the wild carp of the Brecon Beacons. 
My chosen venue was Pant-y-llyn, a mountain lake south of Builth Wells. It's available to anyone via day ticket purchased in advance from the Wye and Usk Foundation, so I chose to book all four available tickets. This would guarantee my solitude at the lake.
Pant-y-llyn (which I also call 'The Sanctuary') is my favourite wildie lake. It sits 1,400 feet up a mountain, so the views across the Welsh counties are spectacular. Free from the pressures of modern angling, it encourages a simple approach and an honest heart. Never a place for boilies or bolt rigs, or (I hope) a carbon rod, it's somewhere I've visited in the past and decided not even to cast a line - such is its appeal to the poet in me. 
Many times have I visited and not fished, choosing instead to lie contentedly in the grass beside the pool, looking up at the sky and watching buzzards and red kites circling overhead. Fishing there is a personal experience, an act of leaving one's troubles behind and rediscovering the boyhood pleasures of angling.
A wild carp start to the season
I arrived at Pant-y-llyn at 2pm on 16th June – a late start considering the season began at midnight. I would normally have been fishing at dawn, but I'd posted to for a leisurely start and a cooked breakfast before travelling to the lake. By the time I arrived, the afternoon sun had warmed the air to a swelter and there was an absence of wind to cool my brow - or ripple the surface of the pool. The carp were active when I arrived: rocking and swaying the dense beds of weed that fill the lake for all but a small circle in its centre. Every now and then a golden-scaled fish would leap into the air and land with a crash that shattered the otherwise silent calm.
The wild carp were not active in the lake's shallow margins as usual. Instead, their actives were sixty to seventy yards out in the centre of the pool. The carps location proved challenging given that I'd only brought with me an 8ft stalking rod, a centreline reel, some hooks and a large loaf of bread. With no weights or 'controller' float, I'd be unable to cast further than a 'freelanced' range of twenty feet.
I catapulted small pieces of breadcrust towards the carp, steadily reducing the range of the free offerings in an attempt to draw the fish closer to me. As expected, the carp quickly found and ate the pieces of bread that were furthest from me. But they wouldn't come any closer.
I looked again at the water, noticing that its level was twelve inches lower than usual. The water in the margins was too shallow for the fish to safely explore in daylight and the weed was too dense to grant them access to their usual feeding zones. My only option (other than standing back and observing the fish) was to strip off and wade out into the lake, where I might get to within casting distance of the fish.
A dip for wild carp
I removed my clothes and immediately felt the burning sun on my back. Being fair skinned, I could only tolerate the rays for a few minutes before sunstroke would kick in or I'd be cooked to a shade of pink lobster. So, being a sensible angler, I half-filled my flat cap with slices of bread, placed it on my head and strode - otherwise starkers – into the water. 
I waded purposefully yet slowly through the weed beds, feeling the weed brush across my legs and nether regions. With my arms held above my head, I carried my rod like a soldier holding aloft his gun as he crossed a swamp. I stopped fifty yards from the bank, The water was now chest height and lapping my armpits. Horseflies intent on drinking my blood were attacking my shoulders and neck, and I was beginning to wonder whether this was a good idea after all. My eyes, however, were locked on a wild carp rising twenty feet in front of me. I continued to inch forward until I was within ten feet of the fish. With the weed so thick, I continued to feed, oblivious of my presence. 
I lowered my rod, removed a chunk of bread from beneath my hat, and attached it to the hook on my line. Then, in a 'ducks in a barrel' act, I lowered the bait onto the carp's 'nose'. The fish took the bait instantly. 
I struck and, amidst an explosion of spray, hauled the fish towards me across the weed. I drew it to my hand and, within ten seconds, was cradling the fish in my arm. I held it tight to my body, turned, and then waded back to shore.
I photographed the wild carp, observing how sleek it looked compared to its altogether chunkier cousins, and then returned it to the lake. The fish, my first of the season, weighed approximately three pounds. 
My season had begin with a wild carp and a day of blue skies and brilliant sunshine. A cherished moment, and a classic start to the traditional coarse fishing season. I craved nothing more from life, and I certainly didn't yearn to cast again. The adventure was complete. 
---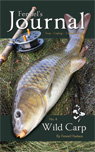 If you like this blog, then you might like the book Wild Carp by Fennel Hudson.
If you like it, please also subscribe to the Fennel on Friday weekly email. You'll receive either a blog, video or podcast sent to you in time for the weekend.