Fennel's Journal 

The Lighter Side

There's a fine line between something meaning a great deal and that same thing becoming so serious that it's ludicrous. (Ever got stressed about what clothes to wear for an interview?) With life's pressures becoming ever more challenging, it's important to maintain our smiles. Doing so helps us to relax and maintain our perspective. That's why The Lighter Side provides the humour, anecdotes and witticisms that are essential to lifestyle author Fennel Hudson's message of 'Stop – Unplug – Escape – Enjoy'. After all, we can only 'Enjoy' if we know how to smile when we get there.

Abridged Kindle eBook available. Extended edition in hardback is pending.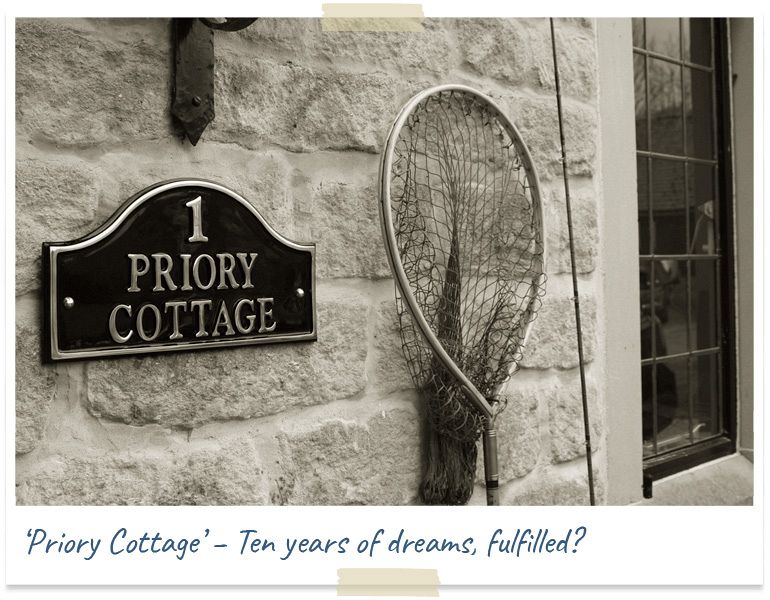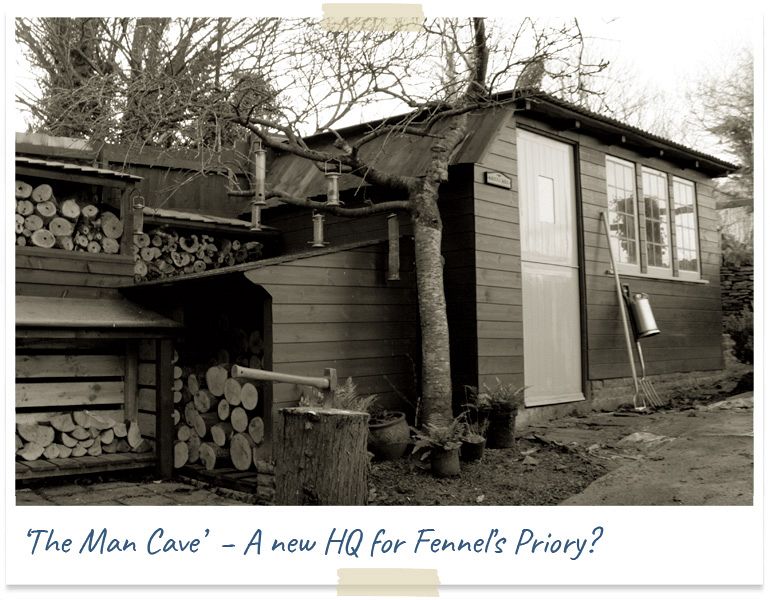 Chapters
Introduction – Happiness is only a page turn away.
From Darkness to Light – It doesn't always go to plan, but we get there in the end.
Finding the Flow – Calm your thoughts and let the universe provide.
Lifetime Guarantee – Emotional investment, adventures, and endurance. Read sample chapter.
A Glimpse into the Future – How lifestyle can affect your health.
Work Life? – A means to an end, or a beginning?
Midnight Shift – How much will you give to meet your next deadline? Read sample chapter.
...And then it Rained – Pull over, to appreciate the balance of life.
7th Son – Fennel seeks spiritual counsel in the woods. Read sample chapter.
From Nowhere in Particular – Fennel documents the transition from toil to hope. Read sample chapter.
Priory Cottage – Fennel achieves his ten year goal, moving back into a country cottage.
Life in the Slow Lane – How taking it easy helps us to recover, and appreciate things.
Dead End Street – Taking control when life doesn't live up to expectations.
The Focus of our Attention – Perspective, distractions, and interpretation. 
Growing Up – Doing things for the right reasons.
Life Lines – Writing as narrative therapy.
Waking on Purpose – Fennel remembers the advice of his mentor, Bernard Venables.
Lessons in Living – Using both the good and bad times to inform future happiness.
The Art of Conversation – The 'lost' skill of an older generation?
An Unfortunate Case of Scottish Bum Warbles – Funnies from the front line of public speaking.
Black Book, White Book – How to live with the ups and downs of a creative mind.
The Man Cave – Build somewhere safe to live and grow.
Firelight – A reflective time looking into the flames. Read sample chapter.
The Corner of a Circle – Keep searching to realise your dreams.
---
Publication details
Published by Fennel's Priory Limited.
Limited edition collectors' magazine published in 2014
Abridged eBook published in 2014
Extended version in hardback and eBook – pending publication
Audiobook – pending publication
Copyright © Fennel Hudson 2014
Hardback ISBN 978-1-909947-42-9
Kindle ISBN 978-1-909947-40-5
Audiobook download ISBN 978-1-909947-78-8
A CIP catalogue record for this book is available from the British Library.
---
Fennel's Commentary
Written in 2014, The Lighter Side marks the completion of the ten-year plan to rebuild my life. It represents the joy that can be attained when we achieve our dreams. But it comes with a warning – that the effort required to achieve them can take its toll if we aren't clear of exactly what we'll do, and how we expect to feel, when the toil is over.
The opening chapter ('From Darkness to Light') was the hardest thing I've ever had to write. It remains the most brutally honest and revealing confession about the consequence of idealism, intense focus, and compromise. It's also the most truthful advice I can give to anyone who feels like they've lost their way.
I strive, through Fennel's Journal, to convey a life that's real and based on faithful ideals. But 'life' can sometimes get in the way of what's important, and we're forced to knuckle down and do whatever's required to get through the mire. Sometimes we remain submerged for longer than we realise, so when we finally come up for air we realise that we've forgotten how to breathe.
This is what happened to me in June 2014 when, following my 40th Birthday, everything started to unravel. It was through this losing of control that things became better than they'd ever been. And with nearly a year off work to recover, I was able to have some truly amazing and exciting adventures. The Lighter Side captures these events, making it great fun and uplifting to read.
The Lighter Side, then, is about maintaining the correct focus and 'angle of light' in one's life. It provides a first-hand insight into the lows and highs that have served to ground me and which maintain my energy to seek out the best things in life.
And of course, it's about laughing at funny events and bizarre circumstances. It's about knowing that there's always light and dark, but by keeping moving we stay warm and inspired in the daylight.
---
Favourite Quote
"If self-actualisation is the pinnacle of one's development, then it can't be achieved if your mountain has two peaks...Being the 'best version' of yourself implies that you have other versions kept locked in a closet. Don't have any 'versions'. Just have one true, beautiful and pure form of you. So climb your mountain, open your arms to the Creator who greets you there, and sing loudly to the world that stretches out beneath you. Write your name permanently on the landscape of your mind. Remember: you are a child of Nature. And you are free."
Fennel Hudson, The Lighter Side, Fennel's Journal No. 10
---
Reader testimonials
"The Lighter Side was more than I expected. I'd thought it would just be a collection of funny stories. But the deeper meaning within it – and the devastating honesty it conveys – made me question exactly where I am in my own life and what I can do to improve it for my family and me in the time that remains. Thank you Fennel for opening my eyes and adjusting my course."
"The opening chapter is the most startling, erudite, compassionate and open piece of writing I have ever read…thank you Fennel for sharing so much. It did and does mean a great deal."
"Absolutely remarkable piece of literature. Humorous and thought provoking – not an easy combination to manage. Every time I read the stories I find something new and it really does put me back in touch with thinking about what is most important in life."
"After reading this Journal, and being reduced to tears, I can only say THANK YOU for striving for a life that many of us could never attain. Keep going, no matter what the cost."
"Nobody could ever claim that Fennel is living a fantasy. The sacrifices he's made, and the cost to his health that he's incurred in his quest to seek a better life, are a lesson to us all."
"Hugely insightful, with a clue that's in the title. If you've never made sacrifices, or compromised, or been ridiculed for being who you are, then this is not the Journal for you. But if you dream of the good life, or a balanced life, or seek a stronger sense of identity and purpose, then you'll appreciate this Journal. I applaud Fennel for writing so directly, and for revealing things we might not have seen in his writing before."
"I think perhaps there's a 'Fennel' in all of us. It's just discovering him, or her, and releasing them to the world. Fennel's writing has a wonderful way of helping us to make this possible. He knows the road is bumpy, but he inspires us to travel it in search of our dreams."
---