Fennel's Journal

A Writer's Year

A Writer's Year celebrates the writer's craft and the journey to becoming an author. It champions the handwritten letter, discusses vintage pens and writing ink, and celebrates antique typewriters and the quirkiness of the creative mind. It's funny. It's serious. It's real life. It's written to encourage aspiring authors to find their voice, put pen to paper, and follow their dreams.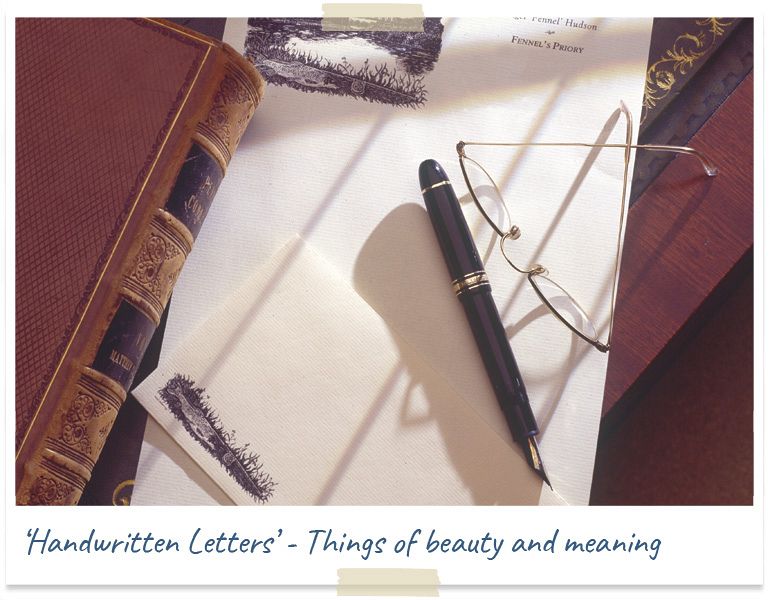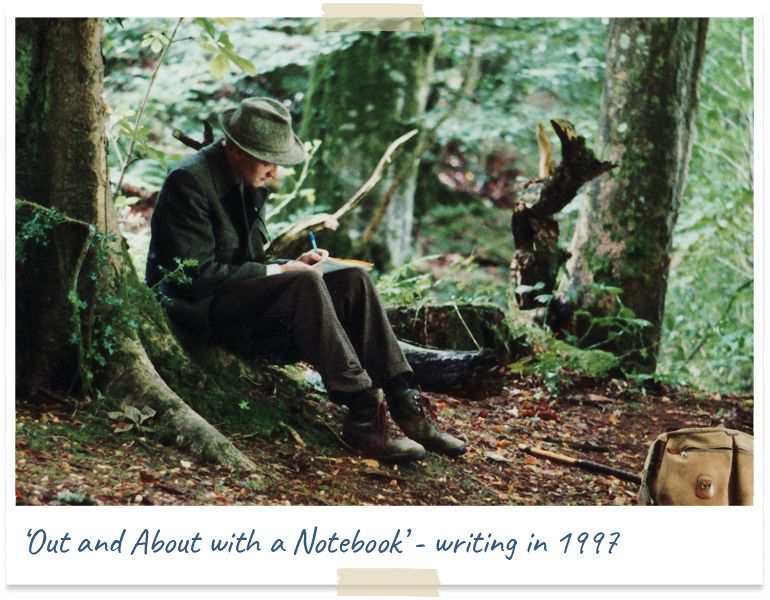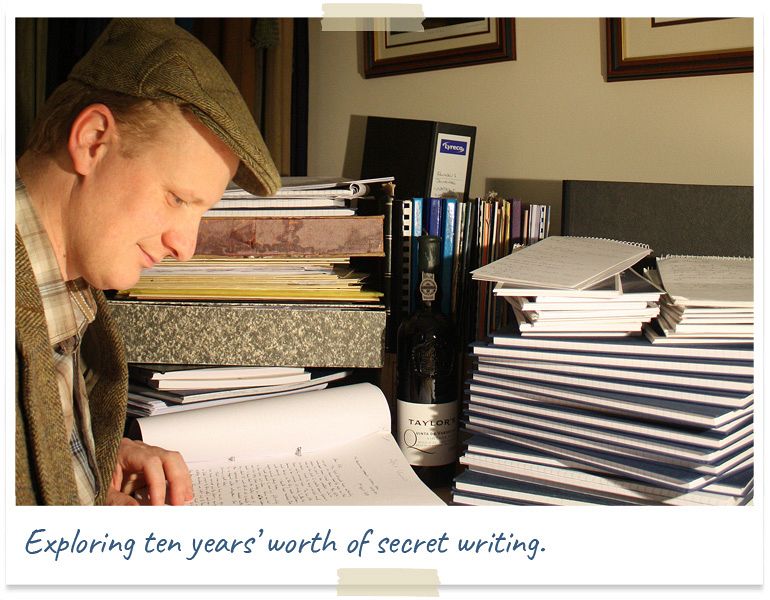 Chapters
Full Stop – A plea for you to write and send more handwritten letters.
Introduction – Writing, thinking, dreaming.
Measures of Success – From dream to reality. A writer's 30-year journey.
A Room Full of Books – The perfect place to write.
To be an Author – Fame, fortune, and very warm pens. Read sample chapter.
From Me to You – Letters past, present and future.
Handwritten Letters  – Praise for the handwritten letter. Read sample chapter.
His Nibs – The beauty of fountain pens.
The Magic Within – Time to think, and make some ink. Read sample chapter.
A New Writing Desk – A three-legged writing desk encourages Fennel to be creative.
Type, Writer – A vintage typewriter gets Fennel very excited.
Out and About with a Notebook – Fennel's study goes mobile to get closer to nature.
Candlelight – The best light for encouraging creativity.
Making an Impression – The beauty of bespoke writing paper.
The Night Shift – Fennel's creativity peaks when he ought to be sleeping.
'Dictionery' – Crossed words?
Writing in Church – Fennel seeks 'discreet enlightenment'.
Away from It All – The pleasures and importance of a writer's holiday.
The Creative Fire – What do you think when you gaze into the embers?
The Lost Story of a Lost Pen – Fennel rediscovers his old fountain pen.
The Golden Rules of Writing – Fennel's guide to the writer's craft. Read sample chapter.
Look Back, but Never Look Down – The self-confidence to keep going.
---
Publication details
Published by Fennel's Priory Limited.
First shared as handwritten letters in 2008
Limited edition collectors' magazine published in 2012
Abridged eBook published in 2013
Extended version in hardback and eBook published in 2017
Audiobook – pending publication
Book specification
Dimensions: 216 x 140 x 16 mm (8.5 x 5.5 x 0.5 in)
Page count: 204 pages
Language: English
Copyright © Fennel Hudson 2008, 2017
Hardback ISBN 978-1-909947-10-8
Kindle ISBN 978-1-909947-08-5
Audiobook download ISBN 978-1-909947-94-8
A CIP catalogue record for this book is available from the British Library.
---
Fennel's Commentary
A Writer's Year was written in 2008, the year I returned to 'normal' life after spending nine months living alone in a wood beside a lake. My time away from society (to gather my thoughts and determine my priorities) led me to the conclusion that I had spent too long neglecting my writing talents. I decided, there and then, to pursue a career as a full-time writer. It led to what you see today. 14 books, hundreds of blogs, three world tours, a podcast, video channel, and 30 million words in print.
As features on the inside cover of my book:
"Fennel Hudson is an author, blogger, letter writer, magazine contributor and public speaker. He's published fourteen books in the Fennel's Journal series, writes the weekly Fennel on Friday blog and hosts The Contented Countryman podcast. By day he's an award-winning copywriter and authority in the art of writing sales proposals. With more than thirty million of his words in print, you'd think he'd be tiring of the craft. But his passion remains, especially for writing letters with a vintage fountain pen onto quality paper."
If I hadn't written A Writer's Year, then what followed would not have been possible. You wouldn't be reading this now. That my writing brings pleasure to my readers, gives me the confidence to continue putting pen to paper every day.
Watch Fennel's video introducing the book.
The book cover
In case you were wondering, the pen that features on the cover of A Writer's Year is a limited edtion Conway Stewart 'Wordsworth'. Number 11 of 368, it's a handcrafted pen made from traditional casein resin, with 18 carat solid gold nib and inlays. I purchased it as a commitment to myself: that one day I would be a 'proper' writer, earning my living from writing. I was not allowed to write with it until my first book was published. This happened in June 2017 when I published Fine Things in hardback and paperback. I'm very proud to feature it on the cover of A Writer's Year.
More information about the cover of A Writer's Year can be read in the blog here.
---
Favourite Quote
"Writing, with a fountain pen and ink from a bottle, onto real paper, is the simplest of things. Yet it can transport us to a different place entirely. Imagination is the real magic that exists in this world. Look inwards, to see outwards. And capture it in writing."
Fennel Hudson, A Writer's Year, Fennel's Journal No. 3
---
Other Quotes
About creativity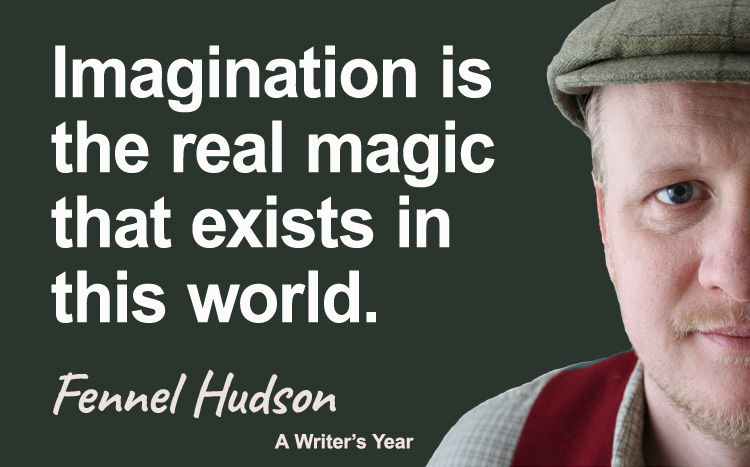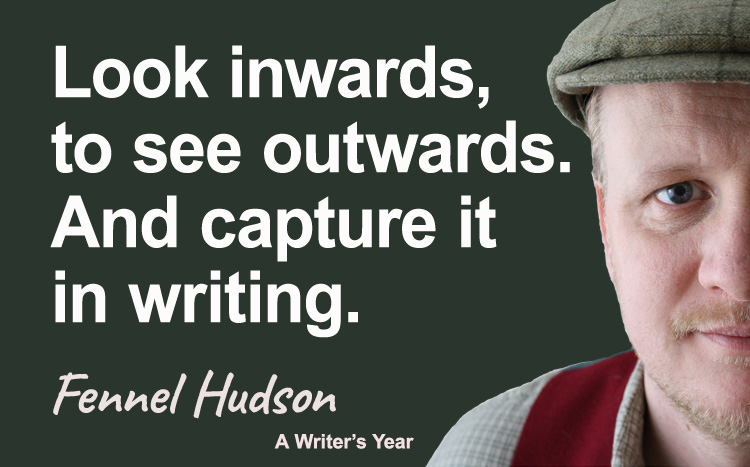 About being an author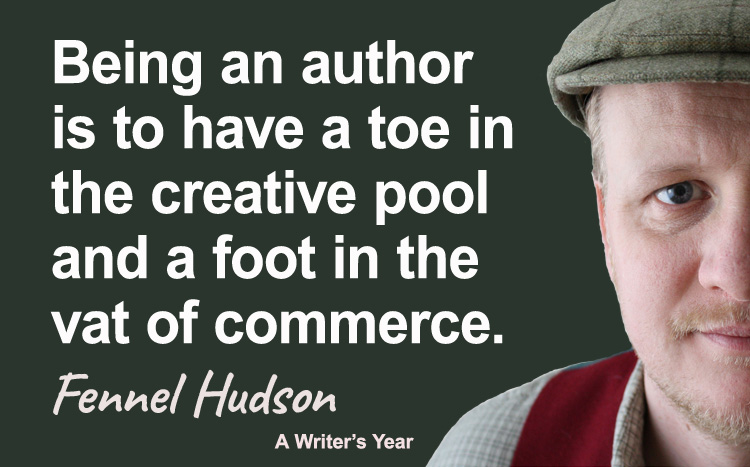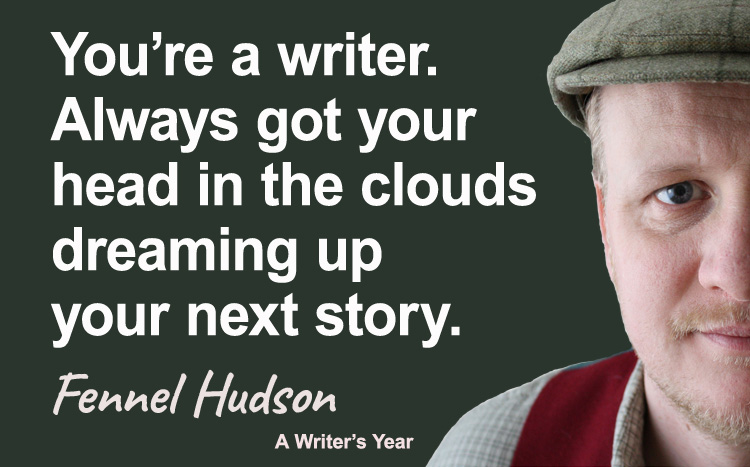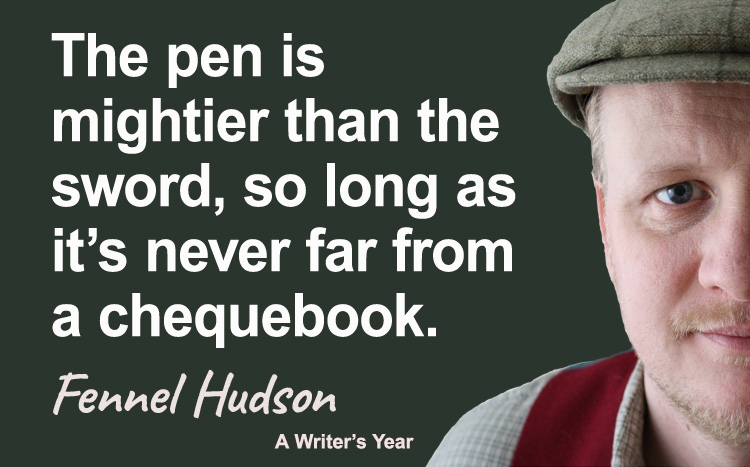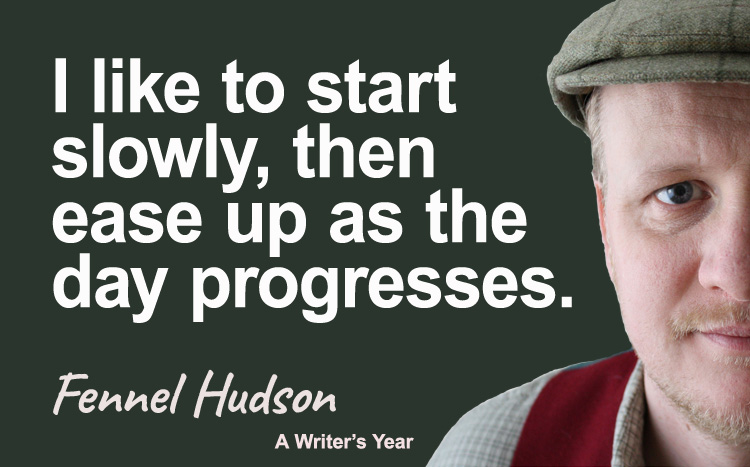 About books and reading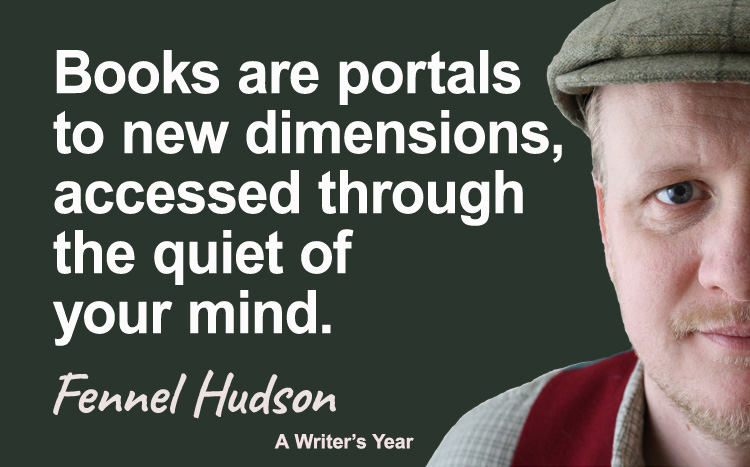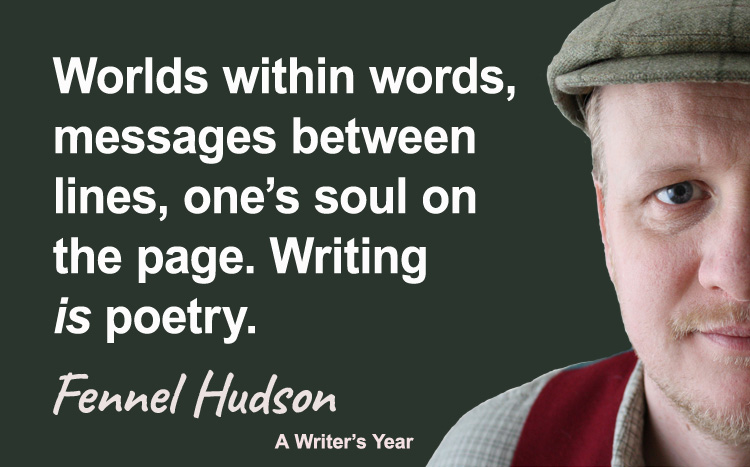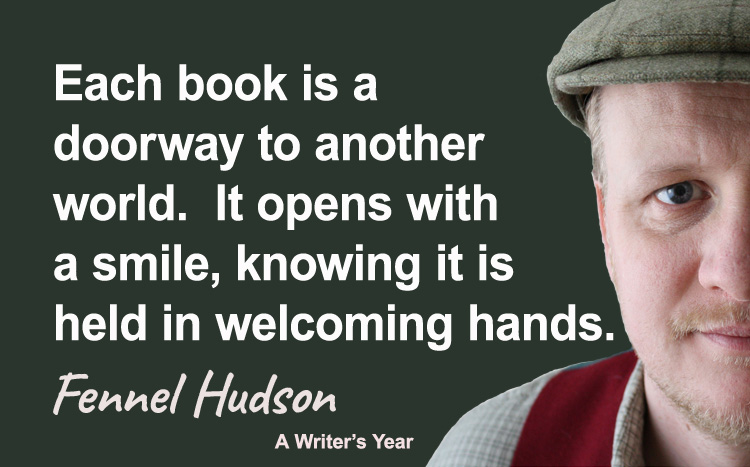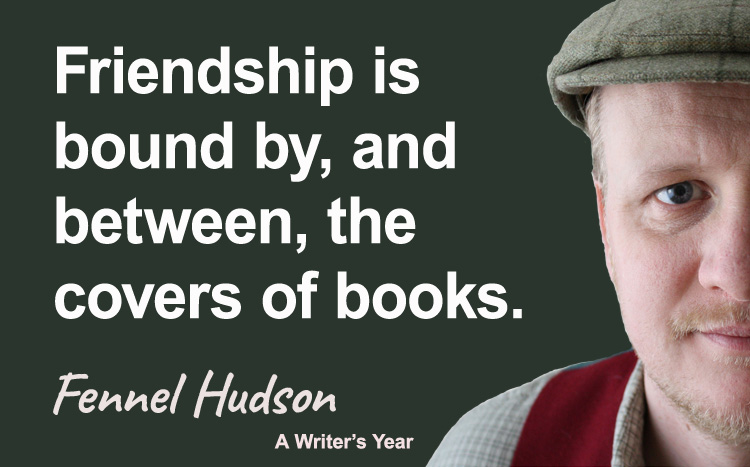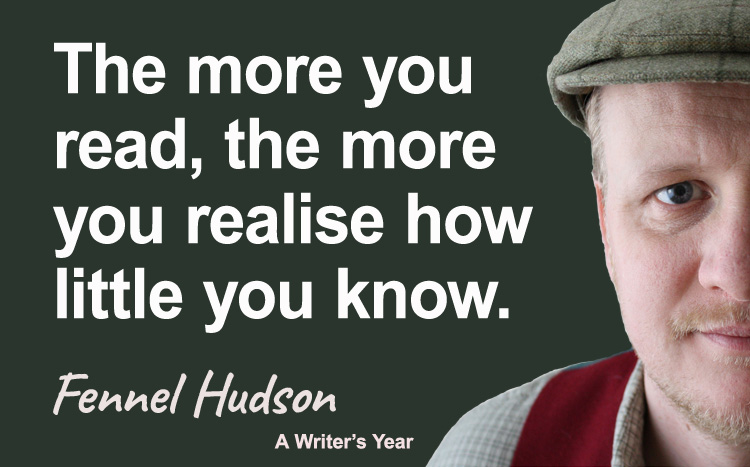 Encouragement for writers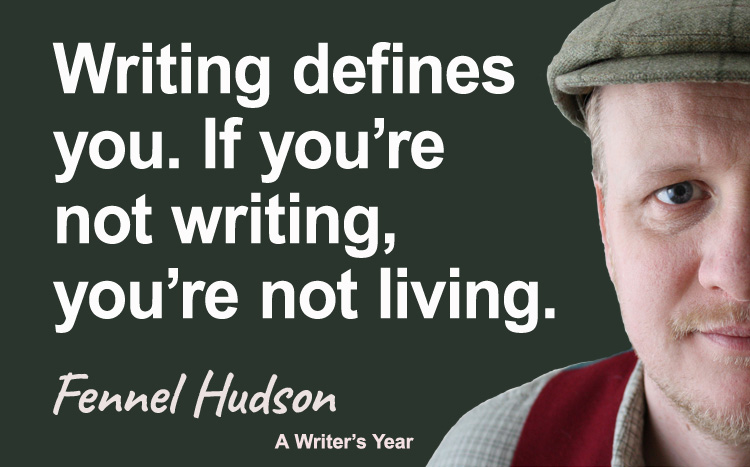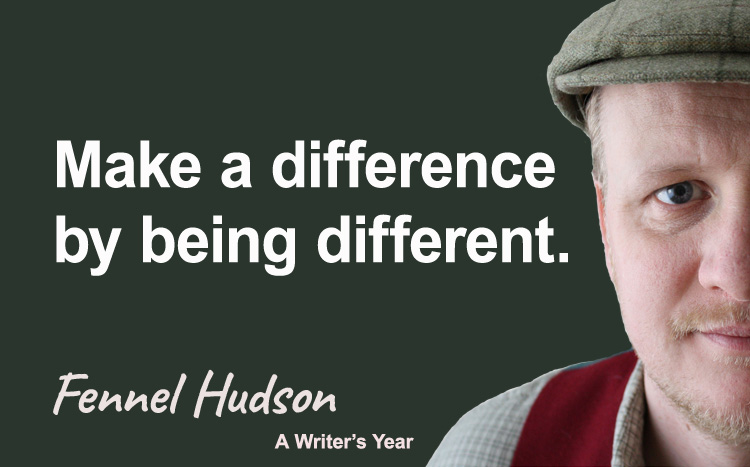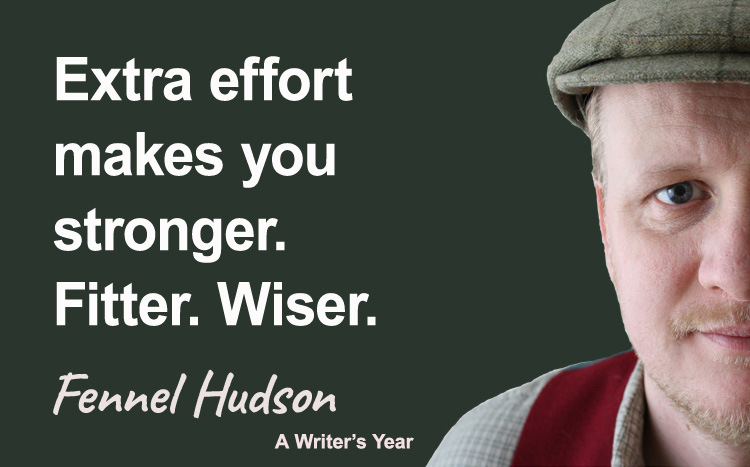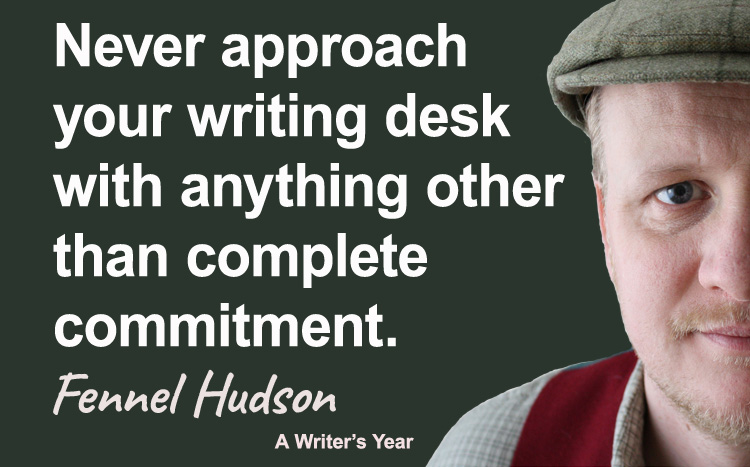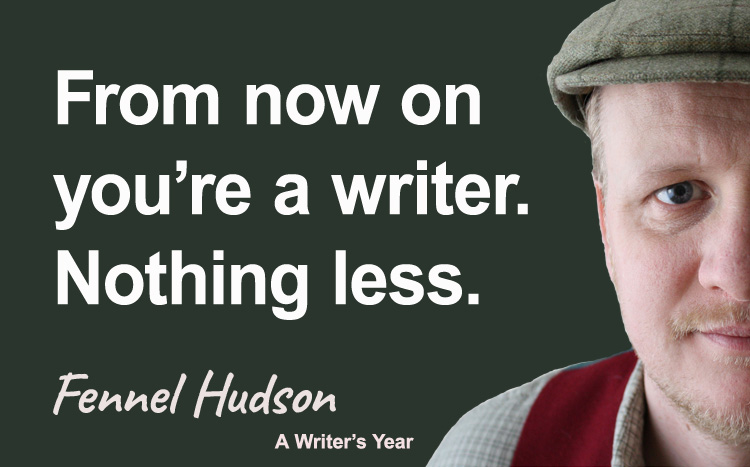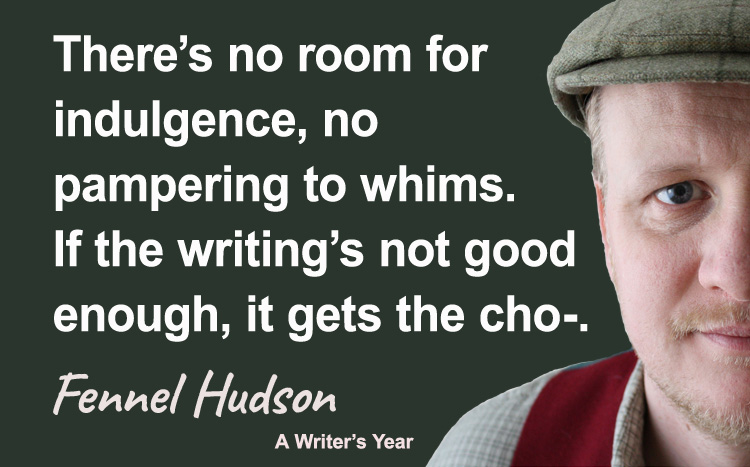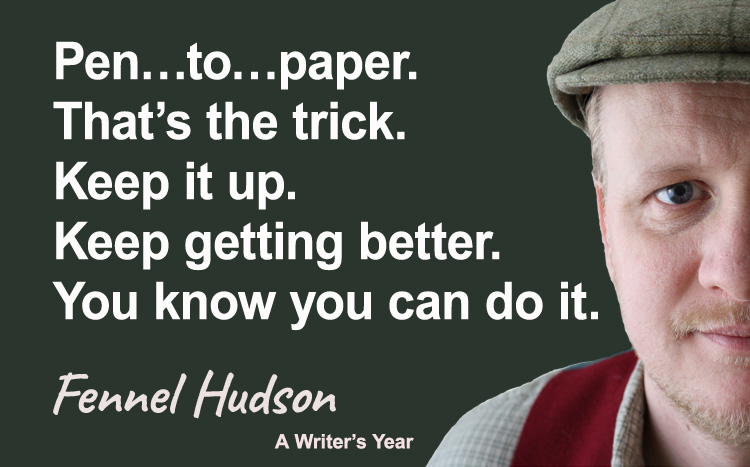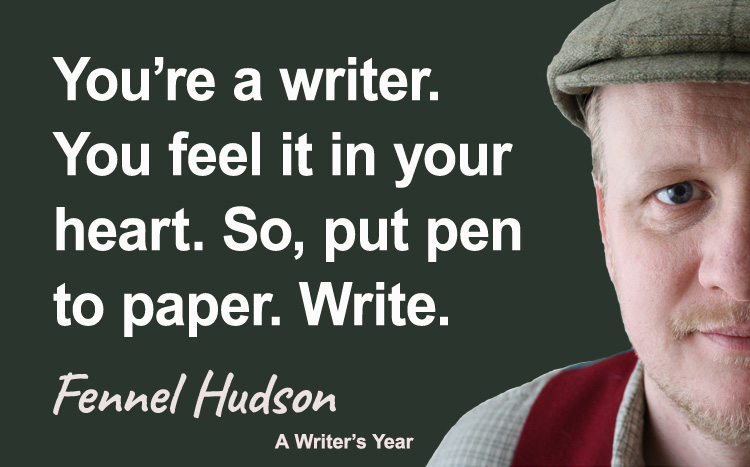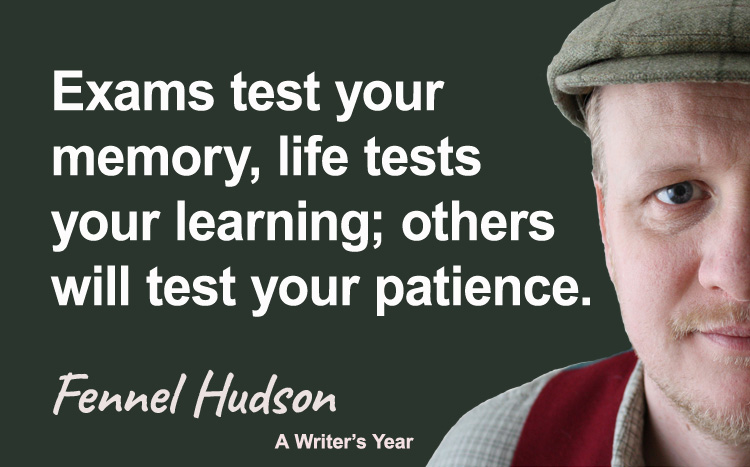 About fountain pens and writing ink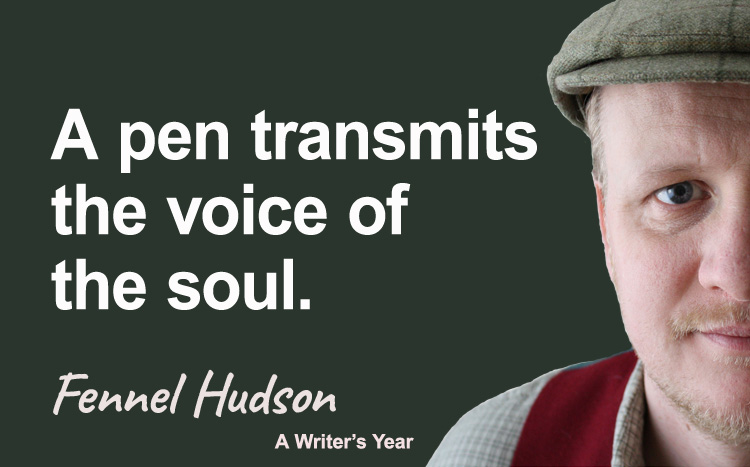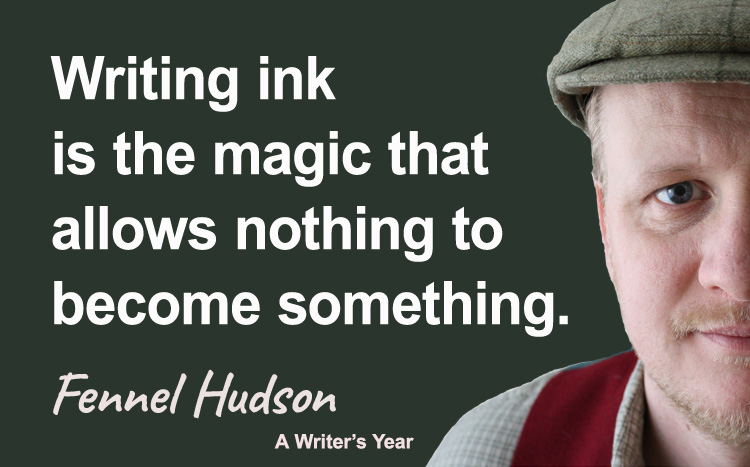 About communication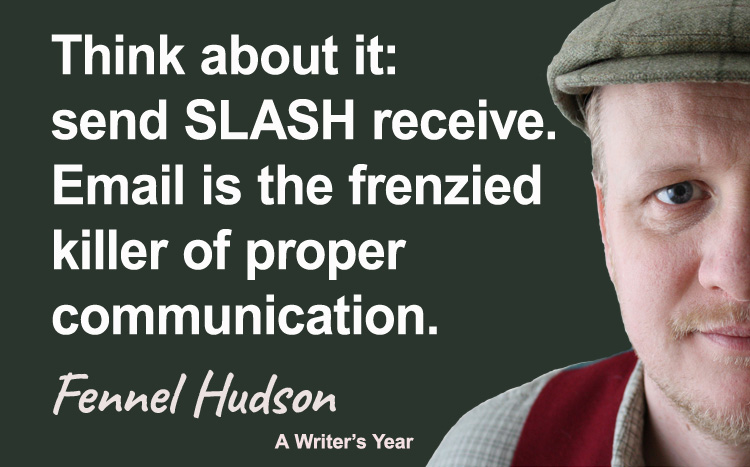 ---
Reader Testimonials
"Worth it for the first chapter alone. This book cannot fail to motivate the would-be author."
"What Fennel has written is not so much a eulogy for the handwritten letter as a call-to-arms for everyone to follow their dreams and make the most of their God-given talents. This is a genuinely inspiring read."
"I loved the part: 'If a pen can communicate our thoughts, dreams and emotions and be the voice of our soul, then writing ink is the medium that carries the message.' It shows how important and generous writing can be."
"It really is a life-changing read. A Writer's Year is excellent and has rekindled my letter-writing youth!"
---