Fennel's Journal

A Gardener's Year

A Gardener's Year celebrates the joy of cultivating living things, and reflects upon a life working with plants. But it's more than a record of horticultural activities through the seasons. It's a metaphor for having a dream and making it come true. This dream may, for many, be about growing plants from seed and then seeing them bloom, or harvesting vegetables for the table. But for lifestyle author Fennel Hudson, who has spent half his life working in gardens, it's about a bigger vision: about cultivating a cottage garden where he can live a self-sufficient life outdoors. The Journal sees him sow the seeds of this future reality.

Abridged Kindle eBook available. Extended edition in hardback is pending.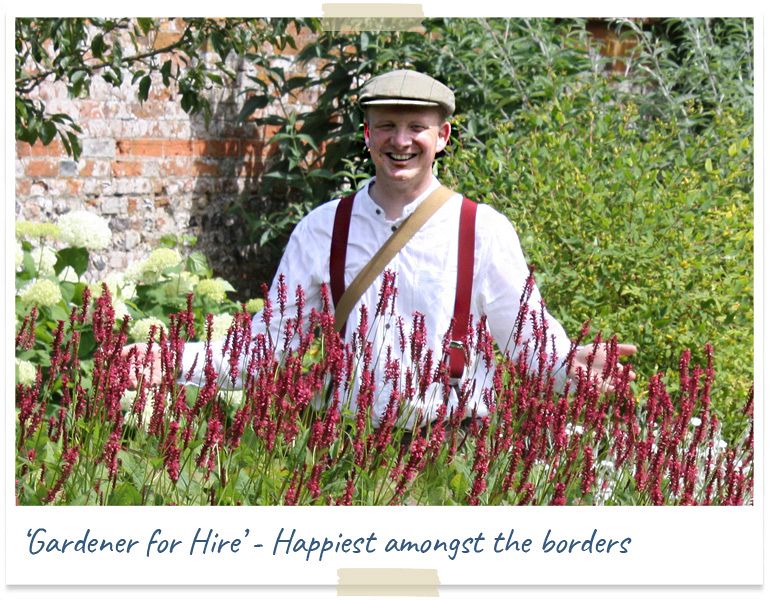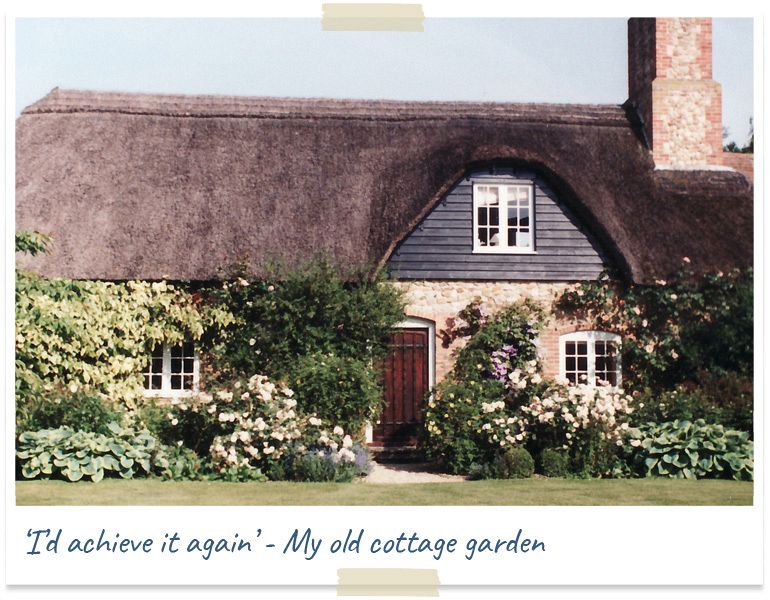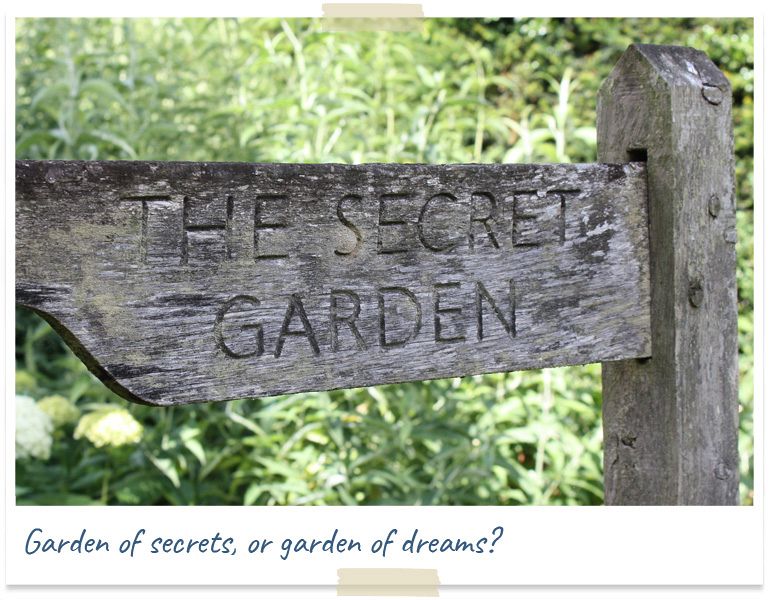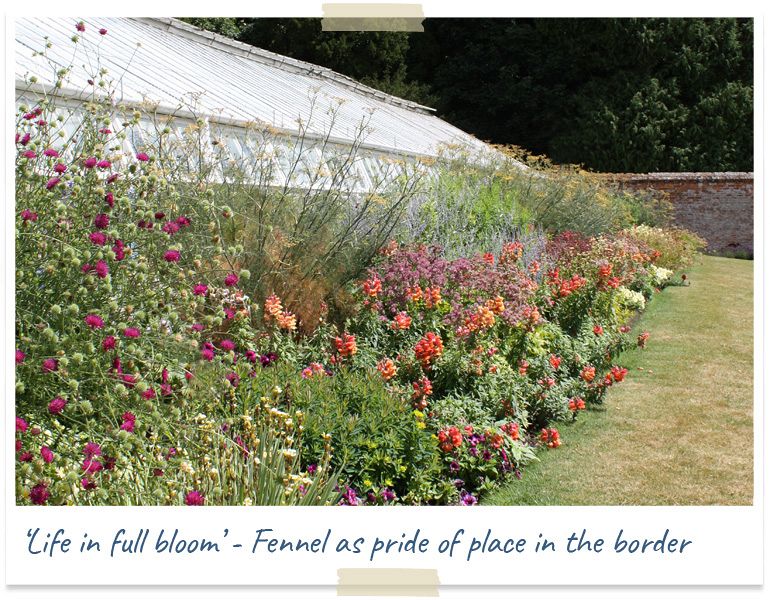 Chapters
Introduction – Working the soil.
The Makings of a Gardener – No ordinary career, this gardening.
The Pleasure of Flowers – One's appreciation of flowers is a mirror into the soul.
Room to Grow – Thoughts from a potting shed.
Dig It! – Soil, earth, dirt. Such filthy pleasures... Read sample chapter.
Signs of Spring, From Within – How nature beckons us outdoors, exactly when we need it. Read sample chapter.
Chicken Poo – Compost, organics, and toilet humour.
One Man's Weed – Naturalistic or ornamental planting? Read sample chapter.
Pricking Out – A selective lifestyle, this gardening.
The Cottage Garden – Fennel rediscovers a lost garden.
Digging the Dirt – A gardening confession.
Let it Rain – The undisputed pulling power of a wax jacket.
A Naked Assault – Fennel becomes 'a little exposed' in his garden.
Urban Greenery – What to do with a neighbour who hates gardens.
Dust and Desire – A drought of a different kind.
The Size of One's Carrot – Think before you speak, and before you garden.
Gardener for Hire – Big garden? Big ambitions? Call an expert! Read sample chapter.
The Good Life – What does it take to be self-sufficient?
Gardens of the Mind – How dreams inspire us to seek perfection.
Learning from the Master – Fennel remembers his gardening mentor.
This Gardening Life – A garden is not made in a year.
---
Publication details
Published by Fennel's Priory Limited. Global book distribution by Ingram.
Limited edition collectors' magazine published in 2013
Abridged eBook published in 2013
Extended version in hardback and eBook – pending publication
Audiobook – pending publication
Copyright © Fennel Hudson 2013
Hardback ISBN 978-1-909947-34-4
Kindle ISBN 978-1-909947-32-0
Audiobook download ISBN 978-1-909947-82-5
A CIP catalogue record for this book is available from the British Library.
---
Fennel's Commentary
I am a countryman. My identity and love of the outdoors are what shaped Fennel's Priory, which has grown from my passion for two things: gardening and fishing. With four Journals already dedicated to angling and watery places (and with the focus of Fennel's Journal becoming more about lifestyle than recreation) it was long-overdue that I wrote about my green-fingered passion.
A Gardener's Year (written in 2013) was the last to be written at my 'commuter home' in the town of Witney. This house, on a modern estate, was temporary accommodation while I rebuilt my life and sorted out my finances. I only intended to live there for a year or two, but ended up staying for five years. This had a strange effect upon me, not least because of the claustrophobia I felt from looking out of my study window at a wall of windows in the houses opposite.There were 77 of them, all with twitching curtains and owners who (it seemed) saw me as a freak of suburbia as I wrote by candlelight and left for a dawn walk each morning.
I found myself spending more and more time away from home, or locked in my study writing evermore bizarre stories. It was all escapism – from an urban home with a suppressed garden. I say 'suppressed' because our house did have a garden. Two, in fact. The front garden was 8 ft wide by 3 ft deep, and the back garden was 14 ft wide by 17 ft deep. It was just enough for 5 rose shrubs, 3 climbers, 23 perennials, 8 ferns, a patio – and, after seeing it become waterlogged –  it became home to a slump of depression. (The builders had merely laid 12 inches of semi-sterile soil over the tarmac of an old car park, upon which the houses were built.)
I yearned for somewhere with a lawn, where birds visited and the warmth of the sun could be felt upon one's face. I began to dream, and put things into action. And this is where A Gardener's Year begins.
In it I convey my love of plants and the life-giving reward of creating beautiful outdoor spaces. There's a mixture of past stories, current dreams, and future adventures. A Gardener's Year is not a technical guide to gardening (although there are plenty of horticultural tips within it). It's more about the life and lifestyle of a gardener through the year, which complements everything else I've written about in my books.
Ultimately, what I'm writing about in Fennel's Journal is my attempt to seek a quiet, peaceful (and eccentric) traditional rural life. Dreaming of such a life is what keeps me going, even if my reality at the time of writing was 262 sq ft of stagnant earth. But as the eminent gardener Christopher Lloyd wrote, "Good gardening and a quiet life seldom go hand in hand." So there's plenty of eccentric situations and typically bizarre perspectives in this Journal, all of which highlight the reality of gardening.
Fennel's Priory is about being able to close one's eyes and escape whatever stresses we find ourselves presented with. It about being able to imagine a calmer place, where we may be free. It's about seeing, and feeling this place, making it more and more real with every visit. This act, of imagining and creating, is a form of gardening. So when you read the stories in A Gardener's Year, remember that many of them are metaphors for other things – especially one's life and how we are responsible for nurturing it and seeing it bloom.
---
Favourite Quote
"Roll up your sleeves and imagine your vision of paradise. This, in whatever form it takes, is your garden. Keep hold of the image; know it's every detail and piece together the elements that need creating or nurturing, so that when you get the chance, you can prepare the ground, sow the seeds, and make it real. Ours is a gardener's life, whether we realise it or not."
Fennel Hudson, A Gardener's Year, Fennel's Journal No. 9
---
Other Quotes:
"Gardening is the most soulful thing we can do. Our gardens ask for nothing more than to love and be loved. If we want to live and be real, then all we need do is sit in our garden, take interest, and be ourselves."
"Plants bring us pleasure. That's the main thing. But you'll eventually want to know more about them, I promise. You'll want to be able to recognise them at different times of year; know their preferences, idiosyncracies, and family relatives; knowing them as a true friend would."
"Ultimately, for organic gardening to work, it has to be holistic. There's no point having an organic vegetable patch when you're spraying other areas of the garden...if you're not absolute in your commitment to organics, then all you're doing is keeping a tidy front room while the rest of your house is in shambles."
"Gardening is one of the few hobbies where it's perfectly okay to be absolutely rubbish at what we do. There's always a second chance to put right our mistakes, and perfect what we've done. Nature and Time are most forgiving. And so long as it pleases us, what does it matter what other people think? Gardens are personal spaces. They reflect us, and us them, repaying our efforts with smiling flowers and wholesome crops. We give, they give. It's as simple as that."
Fennel Hudson, A Gardener's Year, Fennel's Journal No. 9
---
Reader Testimonials
"A refreshingly upbeat and eccentric view of gardening and its context in one's life."
"Fennel chooses not to paint the usual cliched and overly-romanticised view of gardening, though his love of all things horticultural is evident. Instead he entertains us with funny and down-to-earth stories of a life spent gardening. A fun read, recommended for those of us who garden for pleasure."
"Fennel's writing is uniquely funny. I mean, who else can name a chapter 'Chicken Poo'?  His sense of humour, balanced with some deep yet subtle messages, had me in tears. From his 'escape' to a public toilet, to what not to say to a celebrity, this is a Journal to entertain all readers."
"When I started reading this Journal I had a garden with a lawn and a patio. Now I have a vegetable patch, blisters, an aching back, and the biggest smile of my life. Thank you Fennel!"
"I now understand how one can sow the seeds of dreams as easily as nurturing plants, so long as we point our green fingers (or whatever colour they may be) in a hopeful direction."
---