Books by Fennel Hudson
Nigel 'Fennel' Hudson is a lifestyle and countryside author. Much of his writing centres on what he calls 'The Quiet Fields' – the quiet corners of the landscape where time moves slowly, nature exists undisturbed, and where we can escape from the fast pace and pressures of modern life.
---
Fennel's Journal Series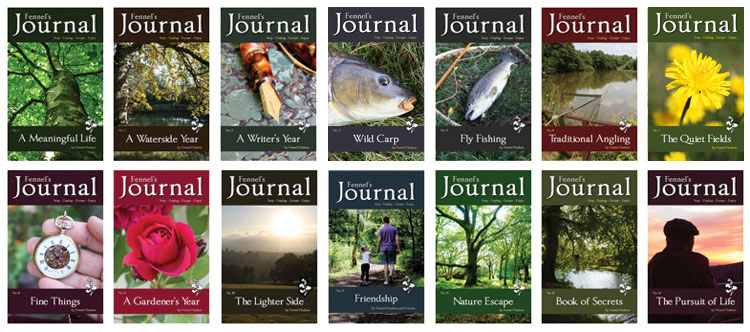 14 books to read and collect that document Fennel's quest for a simple rural life. From the hilarious to the sublime, it's about life in the slow lane – savouring the freedom and adventure to be found outdoors.
---
If you like the work of lifestyle and countryside author Fennel Hudson, then please subscribe to Fennel on Friday. You'll receive a blog, video or podcast sent direct to your email inbox in time for the weekend.