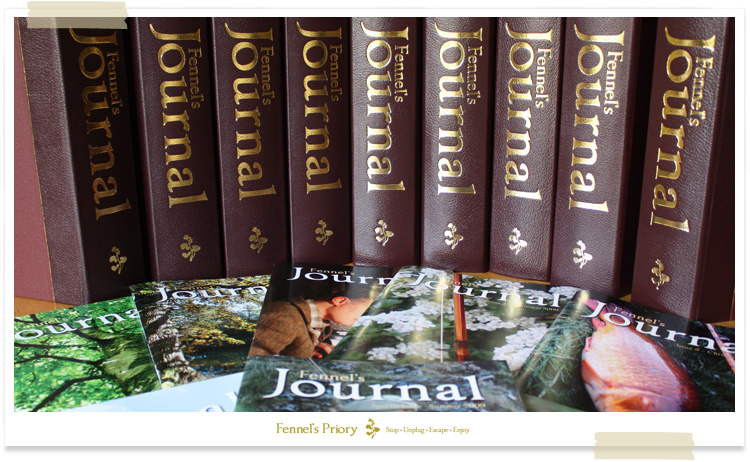 The Evolution of Fennel's Journal - Part 8
The Fennel's Journal series of books began life as handwritten letters. This series of eleven blogs tracks the development of the letters into what we know today.
Part 1 | Part 2 | Part 3 | Part 4 | Part 5 | Part 6 | Part 7 | Part 8 | Part 9 | Part 10 | Part 11
2012: Fennel's Journal as a magazine
The PDF versions of the handwritten journal proved popular. Readers reported that they were printing off the letters and putting them in a binder as a souvenir keepsake. They asked whether the letters could be made available in printed form. 
Keen to keep moving forward, I decided to publish Fennel's Journal as a high quality magazine. This would be a mark of respect to my friend Bernard Venables who had encouraged me so much during the final decade of his life. Bernard had created a magazine called 'Creel' in the 1960s and I wanted to do something similar.
Quality limited edition magazine
The Fennel's Journal magazine would be a souvenir 'collectors' edition that – if it sold well – would encourage me to publish it in book form. I'd use quality art paper, have colour images throughout, and refuse to include external adverts (I felt they could compromise the branding and messaging). They'd be produced as a strict limited edition of 14 magazines. 600 copies would be printed of each magazine, of which the first 100 would be embossed with the Fennel's Priory stamp and signed by me.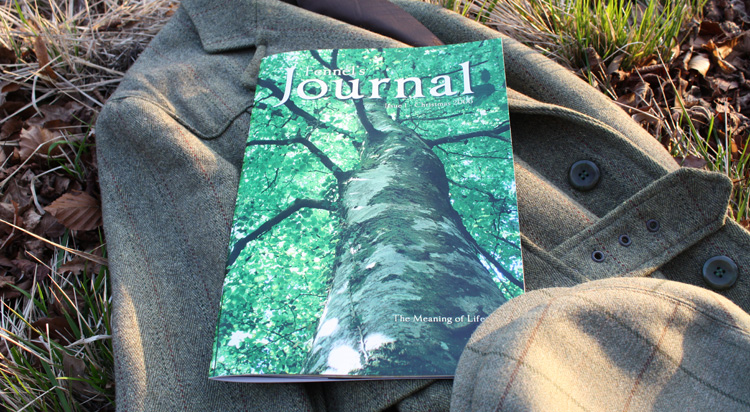 The first edition to be produced.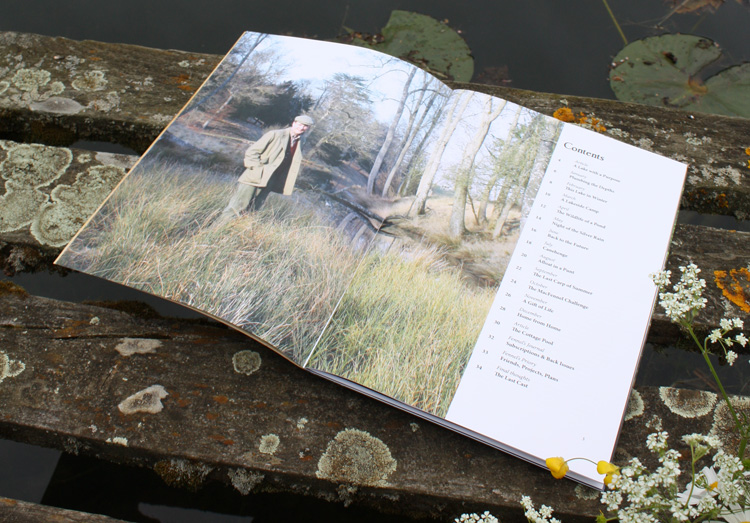 Full colour throughout.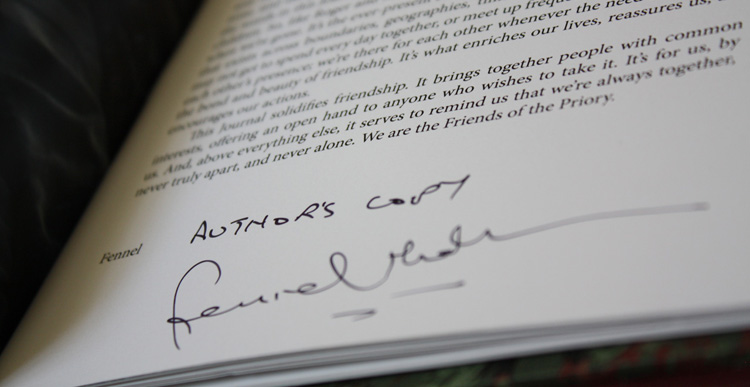 The first 100 were signed and embossed.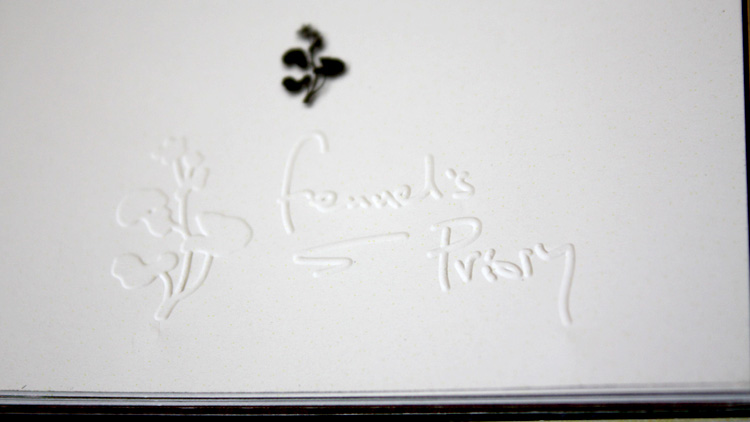 The leatherbound binder
The magazines were housed in a super high quality leatherbound and gilt embossed binder. It was built to a 17th Century 'reading pane' design.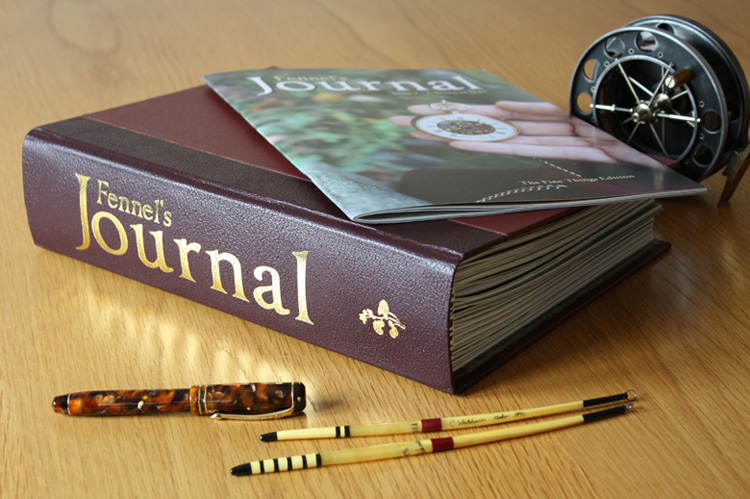 Quarter leather with gold embossing.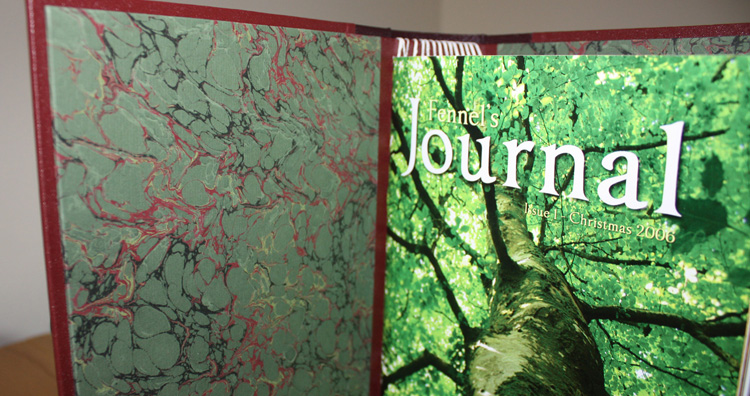 Marbled end papers, with spring-tensioned string retainers.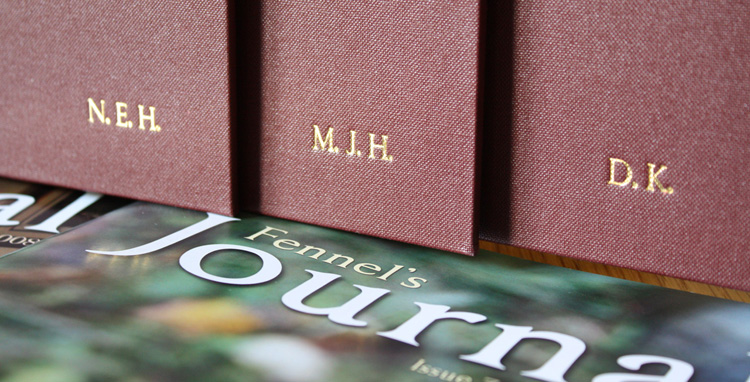 Optional personalisation with owner's initials.
Behind the scenes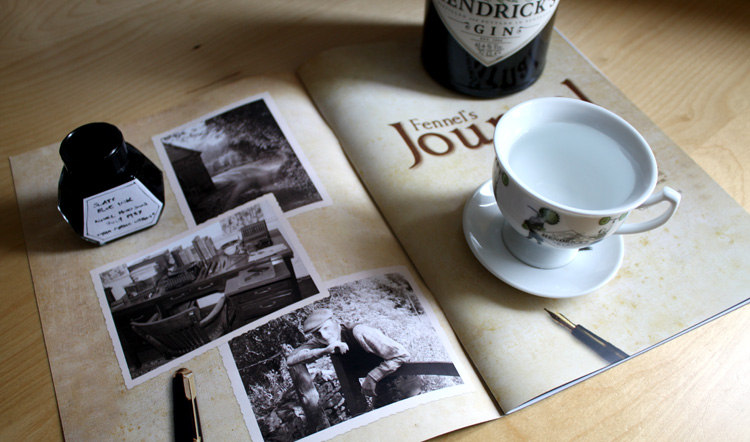 A fine thing worth celebrating. (That's a whole teacup of neat gin courtesy of Mrs H.)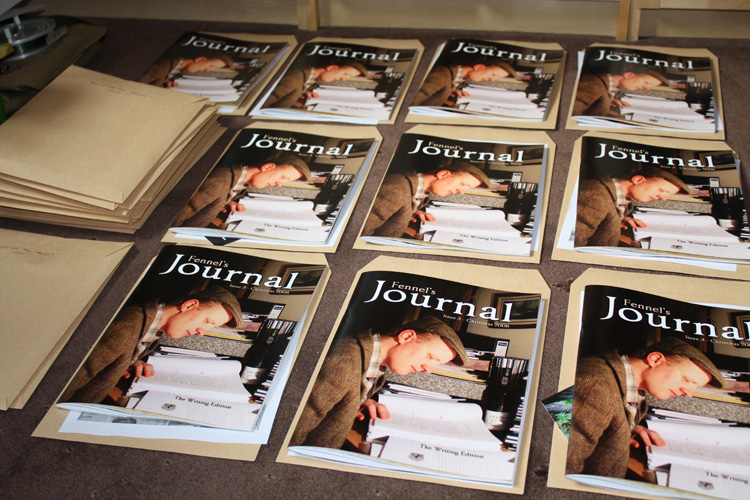 All orders assembled in my back bedroom. I'd work through the night to package up the orders on publication day.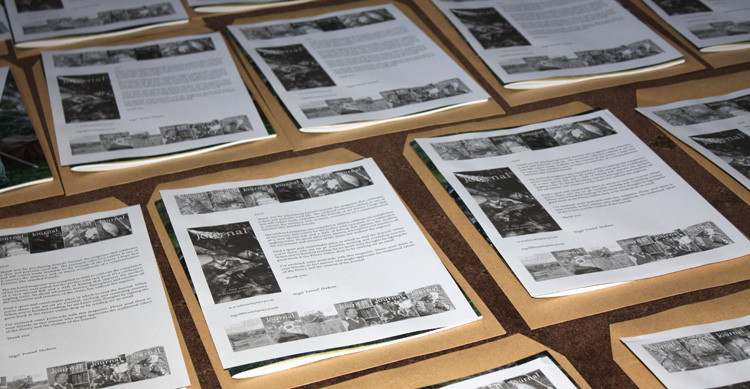 A welcome letter accompanied each magazine.
Humble beginnings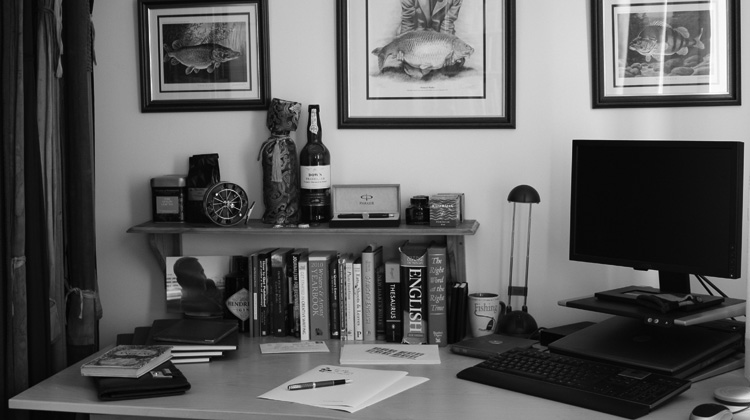 I designed all the Fennel's Priory logos, first website, and first three magazines on that old computer. Writer's resources were always close to hand, including two bottles of port.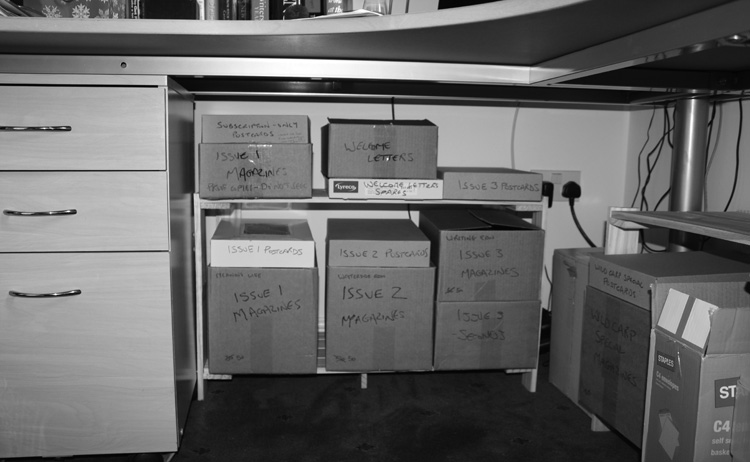 Fennel's Priory publishing in 2012. Each box housed 50 magazines. I soon outgrew the space!
Workings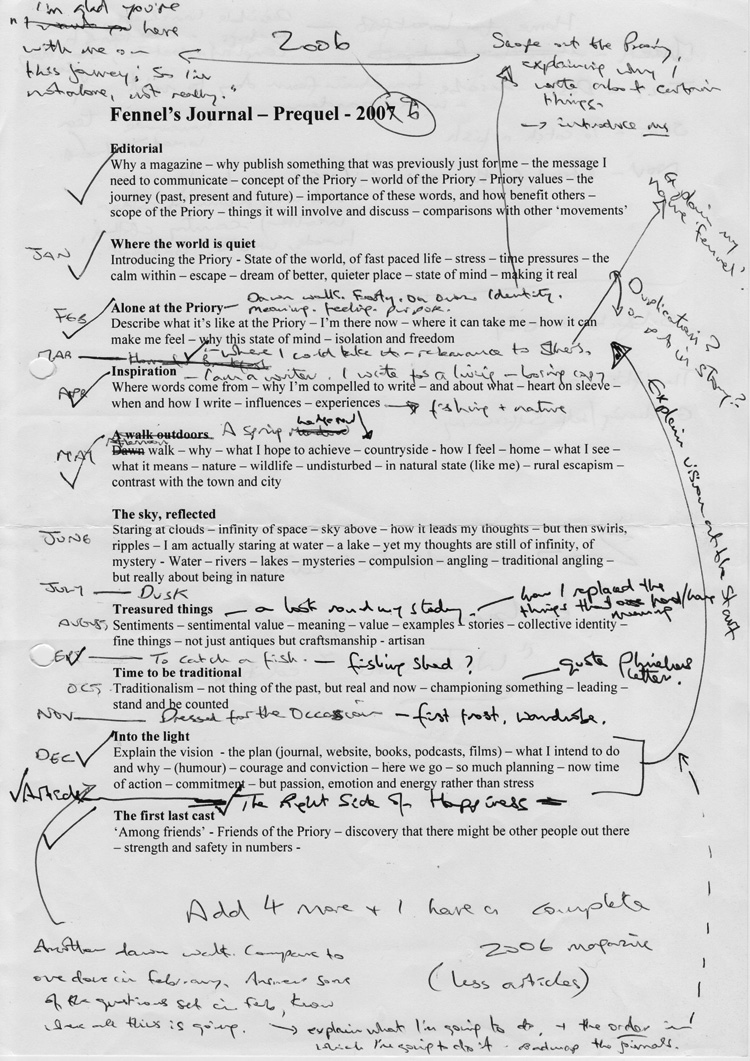 Storyboard for the first magazine: A Meaningful Life.
---
​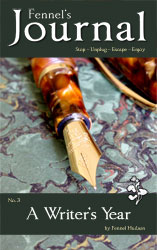 If you like this blog, you'll like Fennel's book A Writer's Year. 
You might like the video of The Fennel's Journal Story.
Please also subscribe to the Fennel on Friday weekly email. You'll receive either a blog, video or podcast sent to you in time for the weekend.