Three Men in Two Canoes
By Roger Annable, Roger 'Jim' Murton and David Hudson. Published in 2019
In 1967, three college friends set off on an epic 180-mile canoeing adventure: travelling down the River Wye, across the Severn Estuary at its highest tide, along the Gloucester Ship Canal, up the River Severn and finally via canal to their destination in the Midlands. They had virtually no canoeing experience, but persevered in leaking, canvas-covered, wooden-framed kayaks. They made history: not just for their stamina and safe crossing of the estuary, but because this was the first and only time the journey has been achieved. 'Three Men in Two Canoes' records their unique 12-day adventure and enduring 50-year friendship.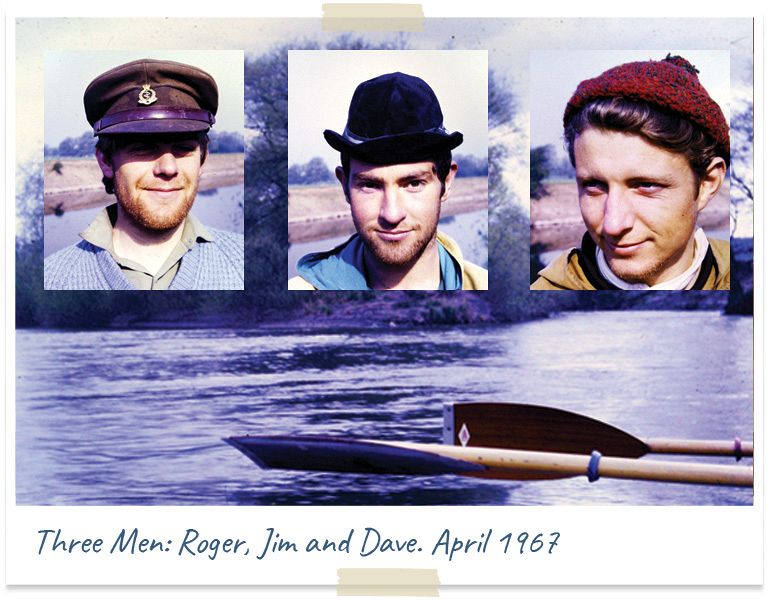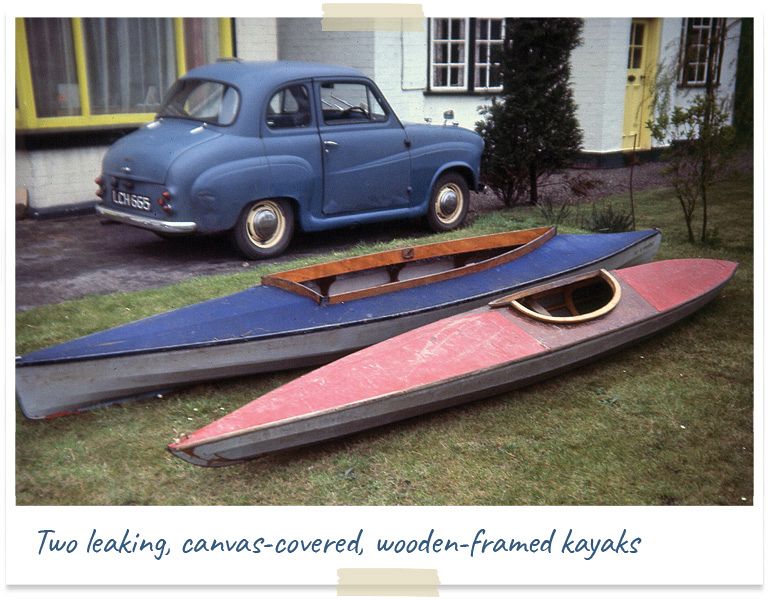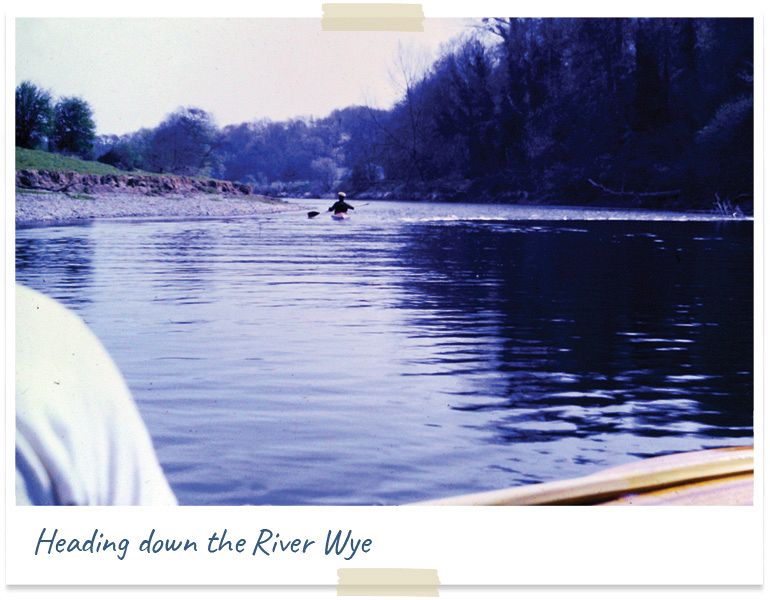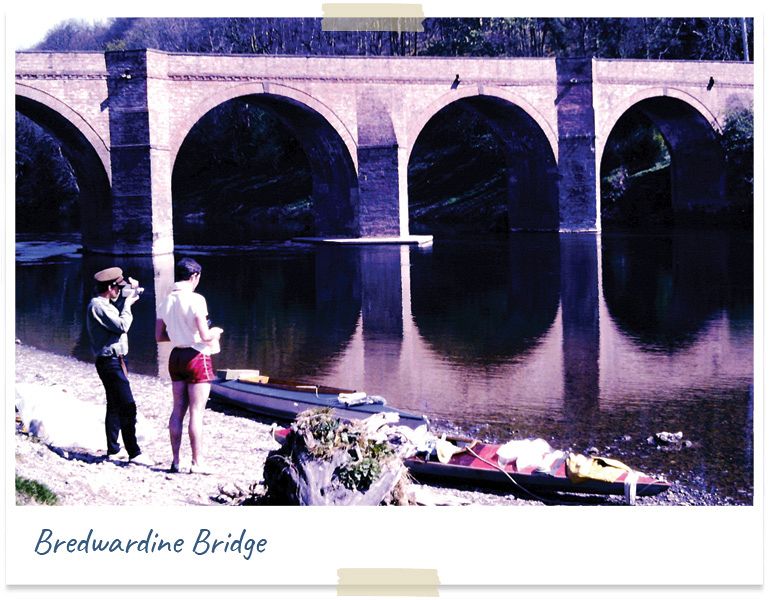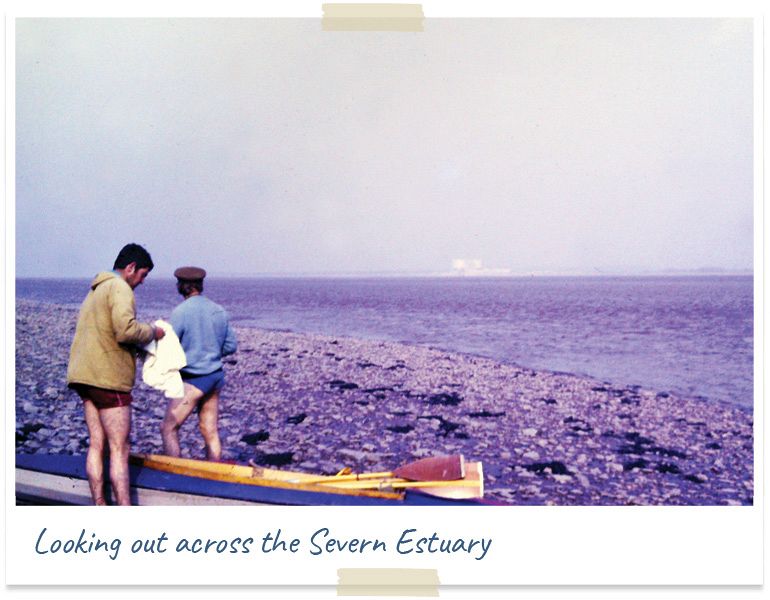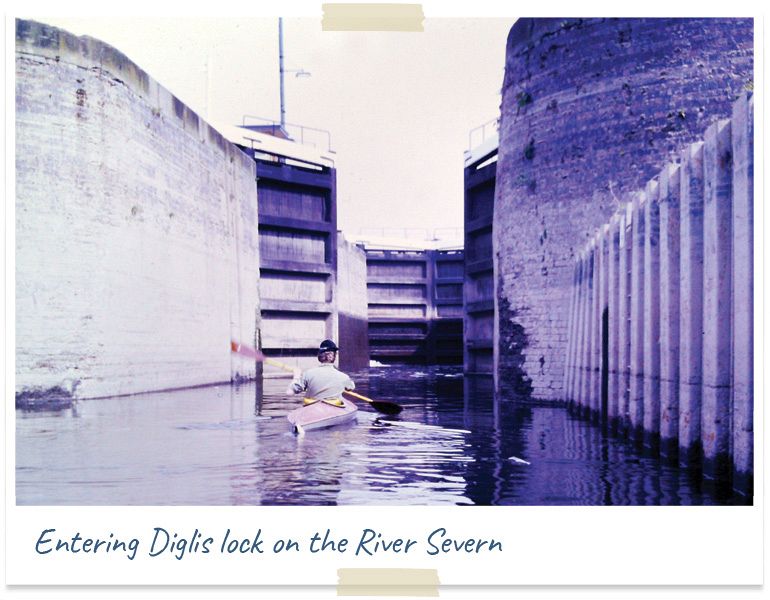 Chapters
1. St. Peter's College and the Saltley Factor
The Challenge is Set
A Plan Unfolds
Information about the Waters
Equipment and Provisions
All Go, 'Come What May'
2. The Adventure
Day 1: Travel to Glasbury, Making Camp
Day 2: Glasbury to Bredwardine
Day 3: Bredwardine to Camp Inn above Hereford
Day 4: Camp Inn to Fownhope
Day 5: Fownhope to Ross-on-Wye
Day 6: Ross-on-Wye to Symonds Yat
Day 7: Symonds Yat to Tintern
Day 8: Tintern to Chepstow
Day 9: Chepstow to Purton Bridges (Severn Estuary)
Day 10: Purton Bridges to Wainlode
Day 11: Wainlode to Ketch Hotel below Worcester
Day 12: Ketch Hotel to Kidderminster
3. Post-adventure
Return to College
Post-Saltley Reunions
The 50th Anniversary Reunion
4. About the Three Men
Roger Annable
Roger 'Jim' Murton
David Hudson
---
Publication details
Published by Fennel's Priory Limited.
Full colour hardback published in 2019
​Book specification
Dimensions: 234 x 156 mm x 23 mm (6.14 x 9.21 x 0.9 in)
Page count: 230 pages
Language: English
Text and images copyright © Roger Annable, Roger Murton and David Hudson 2019
Hardback ISBN 978-1-909947-68-9
A CIP catalogue record for this book is available from the British Library.
---
Fennel's Commentary
It is my great pleasure to publish Three Men in Two Canoes for my father and his college chums. It describes an adventure I knew about as a child but never truly appreciated until recently, when I read the draft of their 'log' that had been discovered in the attic of my father's home. The gravity of what these three men achieved in 1967 was genuinely inspiring: canoeing, with virtually no experience, 180 miles in basic, leaking, fragile canvas and wood canoes across some of the most treacherous waters in the British Isles. It's a journey never to be repeated, only marvelled at and celebrated as one of the best-ever boys' adventures.
The three men – Roger Annable, Roger 'Jim' Murton and David Hudson – were super-fit college students seeking to demonstrate their endurance and stamina to pass a final assignment and thus graduate as qualified P.E. teachers. They risked their lives to prove that anything can be achieved when you set your mind to it – very much in the spirit of the conquest of Everest in 1952 and the first Moon Landing that occurred in 1969. How's that for an inspiring legacy for your children? No wonder I'm always seeking my next adventure.
The theee men rose to the challenge with surprising zeal and confidence – focusing their attentions on the practicalities of where to find suitable campsites, food, alcohol, and public toilets. Such is the innocence and confidence of youth that 'gets things done' rather than worrying about risks and consequence. Hence the book's cartoon-like cover, which conveys the youthfulness and joy of the quest rather than the back-breaking effort and life-threatening currents they braved as they canoed across the Severn Estuary during its highest tide of the year. All in flimsy canoes patched up daily with Bostik, and bailed free of water at regular intervals to prevent them from sinking. Sheer madness, but the ordeal makes for exciting and inspiring reading.
Did the three men ever wonder whether their quest might fail? They did not. They just started paddling and kept going until they ran out of daylight. Their friendship and camaraderie shone through, and is still evident in the final chapters where the three men meet up 50 years later. 
Three Men in Two Canoes is a book about adventure, challenge, endurance, stamina and strength. It's also about freedom, friendship and fun. From camping under canvas and eating powdered curry and camp coffee, to surprising the locals in quiet Herefordshire towns by walking brazenly along high streets wearing nothing but speedos and a T-shirt, Three Men in Two Canoes captures a time, place and culture that existed fifty years ago but which has since disappeared. I recommend this book to anyone who dreams big, yearns for adventure, and loves the outdoors.
---
Favourite Quotes
"We staked our lives on a power that can never be built into an engine – the extra strength that men can always find within themselves when they know they must. Our adventure proved that human spirit can overcome great obstacles, great distances, and even time itself."
Three Men in Two Canoes, by Roger Annable, Roger Murton and David Hudson, published in 2019.
---
Reader Testimonials
"Your expedition was unique at its time and probably remains so. It makes grand reading!"
Mervyn P Fleming, Commander SARA, Beachley Lifeboat Station, 2017
"Not only was this expedition a magnificent achievement it was also the most outstanding of all those it was my pleasure to supervise. As for Health & Safety and Risk Assessment? Just don't go there!"
Steve Allatt, P.E. Tutor, St. Peter's College, Saltley, Birmingham, 1962-1972
"P.E. students were required to undertake an adventure journey from which they returned full of strange tales."
R.D.H. Seaman, Vice-Principal, St. Peter's College, Saltley, Birmingham, 1953-1976
"For you to have known Captain Billy Groves was brilliant."
James Hewitt, founding member of the Severn Area Rescue Association (SARA), May 2017
---