Fennel's Journal

Fly Fishing

Fly Fishing celebrates the most graceful and artful form of angling, explaining what it means to be an angler – in the spirit of Izaak Walton – and how fly fishers differ from bait fishers. The sporting and aesthetic beauty of fly-fishing is described in Fennel Hudson's usual witty and contemplative style. As he says, "Fly fishing is the ultimate form of angling; it gives us a reason to fish simply, travel lightly, and explore the wild places that replenish our soul. With a fly rod, we're not casting to a fish; rather to a circle of dreams: ripples that spread into every aspect of our lives".

Abridged eBook available. Extended edition in all formats is in progress. Book publication schedule can be seen here.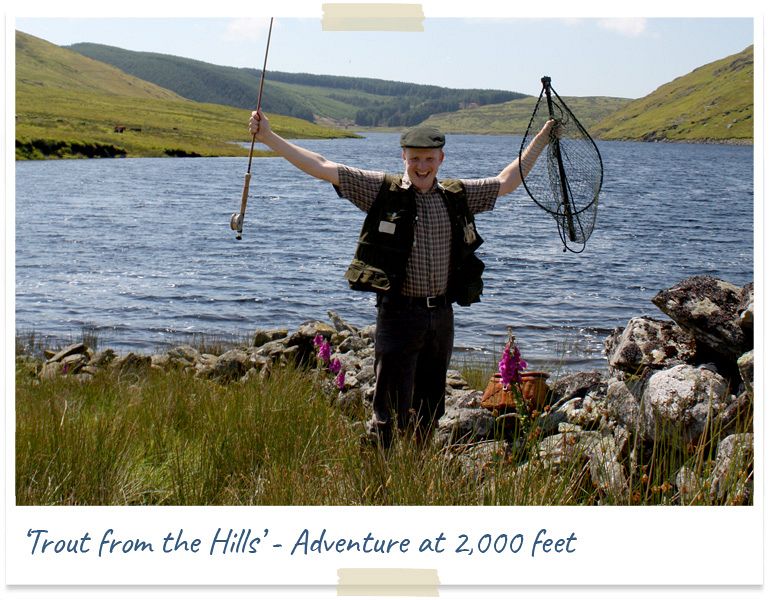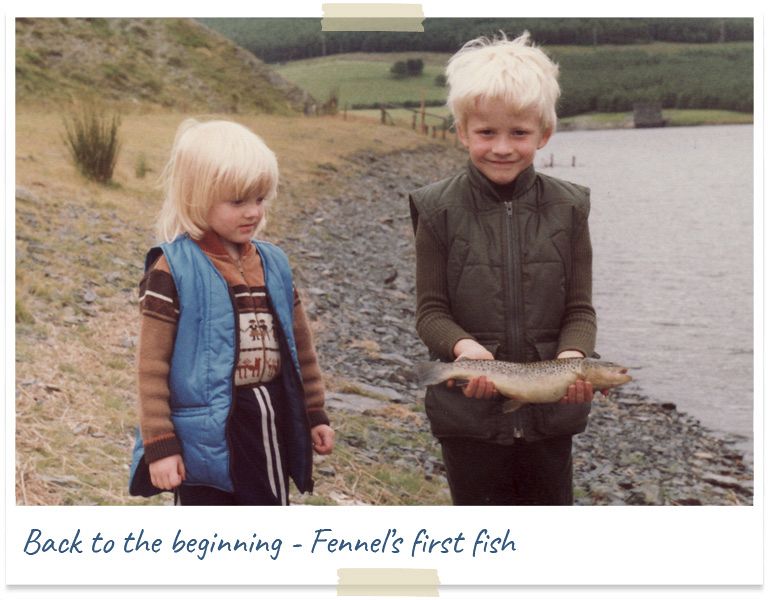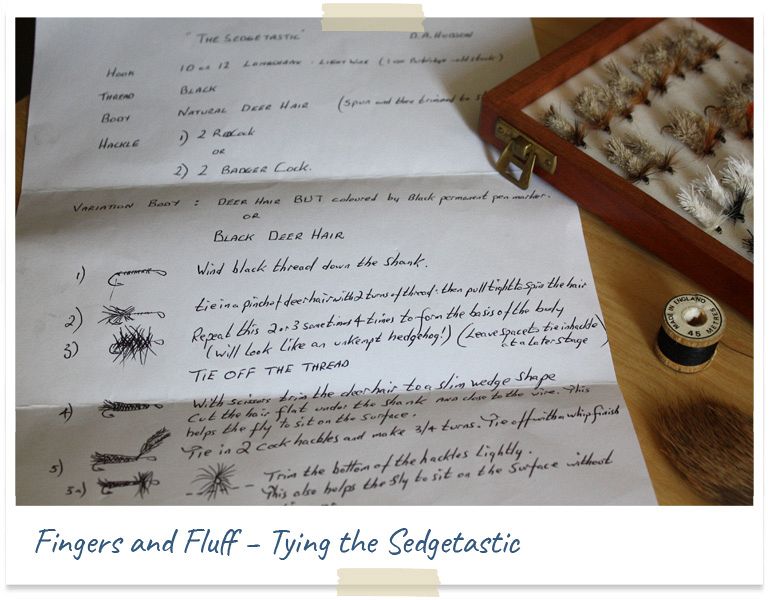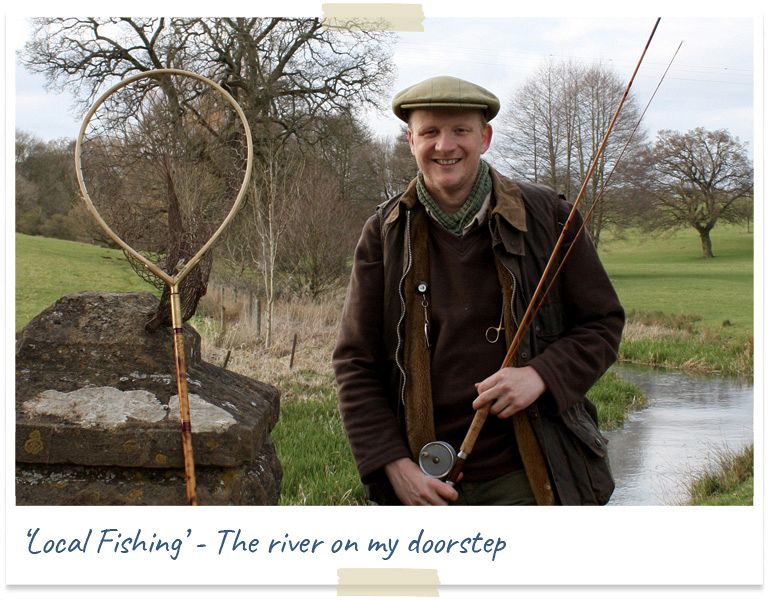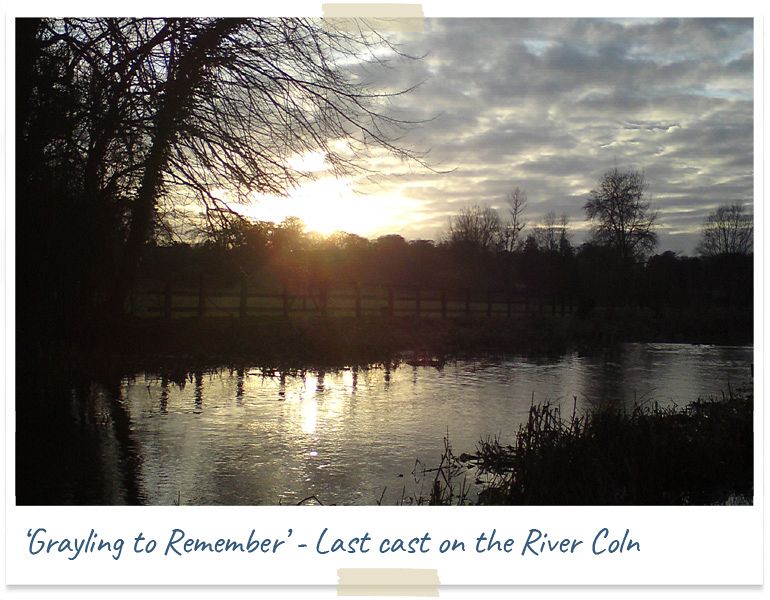 Chapters
Introduction – The appeal of fly fishing.
A New Beginning – New home, new direction.
Thinking Like a Fly Fisher – Inside the mind of a fly fisher.
Living the Dream – Fennel savours the ideal.
All Laid Out – Big fish, but not on demand. Read sample chapter.
A New Fly Rod – For Burbot? Read sample chapter.
A Very English Fly Fisher – What it means to fish at home.
If Only Every Day Could Be Like This – Fennel rises late and considers a lazy day by the river.
The Amwell Magna Fishery – One of Britain's most historic waters, once fished by Izaak Walton.
Local Fishing – Fennel walks to, and fishes, his local river.
Fishing, Far Away – Fennel receives news from a friend fishing in Iceland.
A Duffer in May – An angling competition, of sorts.
A Trout? From The Kidderminster? – Urban litter bugs.
Trout from the Hills – Fennel dreams of his favourite mountain lakes.
Trout at Two Thousand Feet – A weekend of 'fishing to survive'.
Alone but not Lonely – Remembering Moc Morgan. Read sample chapter.
The Net on Our Backs – What it means to be an angler.
A Grilling for a Trout – Fennel risks a scolding for some impromptu fishing.
Catch Returns – Few fish, but an excellent season. Read sample chapter.
Looking Backwards, Going Forward – How we fish is a matter of choice.
Grayling to Remember – Fennel finds fish in 'feeding humour'.
Fingers and Fluff – Fly-tying, or die trying?
Last Cast Salmon – Thoughts of a classic fishing trip
The Four Rules of Angling – Always learning and discovering.
---
Publication details
Published by Fennel's Priory Limited. Global book distribution by Ingram.
First shared as handwritten letters in 2009
Limited edition collectors' magazine published in 2012
Abridged eBook published in 2013
Extended version in hardback published in 2019
Audiobook published in 2020
Copyright © Fennel Hudson 2009, 2019
Hardback ISBN 978-1-909947-18-4
Kindle ISBN 978-1-909947-16-0
Audiobook download ISBN 978-1-909947-90-0
A CIP catalogue record for this book is available from the British Library.
---
Fennel's Commentary
2009 was an important year for me. It marked the thirty-year anniversary of when I became an angler. It was also the year I concluded my twenty-year search for the ultimate wild carp water (which is the subject of Wild Carp, Fennel's Journal No. 4). A combination of reflecting upon my earliest angling experiences (fishing for wild trout in Wales) and a sense of 'where do I go from here?' caused me to rethink what angling means to me. I retraced my angling footsteps, which led me back to my fly fishing roots. I ceased coarse (bait) fishing for a while and savoured a whole year as a fly-only fisherman.
Fly Fishing discusses what it means to be an angler – in the spirit of Izaak Walton – and how fly fishers differ from bait fishers. It addresses the sporting and aesthetic qualities of fly fishing, discusses the yearning for quality fishing tackle, the challenges and appeal of tying flies and the freedom to be found when travelling light in wild places. It also looks at the sometimes quirky relationship between a fly fisher and his spouse, and the challenges and opportunities that this can present. Finally, it looks at the choices in tackle and fishing style presented to the angler, and how this choice communicates our personality. As always with the Journal, my writing is a mixture of eccentric English humour combined with much deeper meaning and messages that exist between the lines.
---
Favourite Quote
"The deeper we travel into the natural world, and the greater the number of technological encumbrances we leave behind, the more likely we are to escape the fast-paced lifestyle and stresses of the 21st century. For some, angling enables a quest into the unknown, an adventure into the wild. For these fortunate folk, fly-fishing is escapism. Their hours by water serve as contemplation to enrich their souls, directing their quest inwards, towards their longed-for state of completeness."
Fennel Hudson, Fly Fishing, Fennel's Journal No. 5
---
Other Quotes
"When I think of angling it shall not involve lead weights and buckets of bait; instead it shall include hand-tied flies and bamboo fly rods. A fish, for the purpose of this vision, shall be a trout. I will be back pursuing a dream first glimpsed when I was five years old."
Fennel Hudson, Fly Fishing, Fennel's Journal No. 5
---
Reader Testimonials
"Outstanding writing! I read it, captivated, in one sitting."
"A delightful, well-articulated, read. I strongly recommend it, especially to the contemplative, tradition-loving, bamboo fly rod devotees among us."
"A very inspiring and rewarding read. I will try to tie the Sedgetastic fly. It looks tasty!"
"Brilliant writing. Fennel made me laugh out loud in bed. My wife was asking questions!"
---