Support Fennel's Priory
We need your help to bring Fennel's Priory to a wider audience.
We're passionate about promoting the wonders of the natural world and sharing the country lifestyle message of 'Stop – Unplug – Escape – Enjoy'. It's what drives us to do everything we do. We've achieved a great deal, but are limited by available resources.
All profits from the past five years have been ploughed back into the business to help us produce, distribute and promote great content. To do more, we need additional funds. Can you help?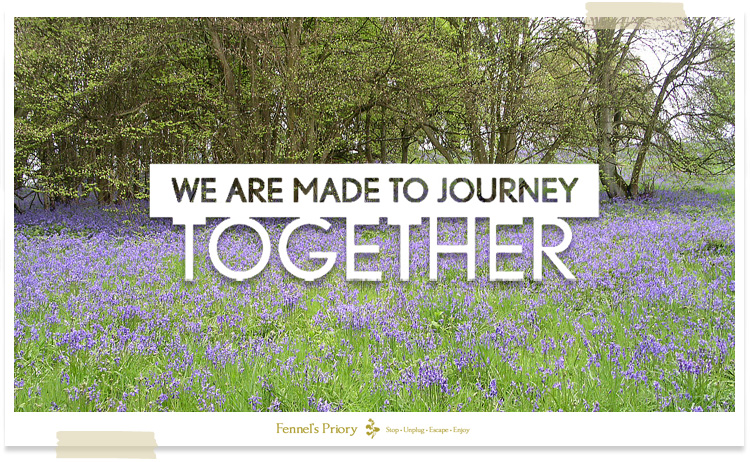 Support
Fennel's Priory is funded principally through sales of Fennel's books, especially those purchased through the Fennel's Priory Shop, and ticket sales for Fennel's Priory Events. Please support us by purchasing the books, attending events, and recommending them to friends.
Sponsor
We're looking for sponsors for The Contented Countryman podcast and Fennel's Priory YouTube channel. Both were launched in 2017, and currently we produce one podcast and video per month. We'd like to increase the frequency and duration of these broadcasts, but to do so we need your support. Please contact us if you would like to become our sponsor.
Advertise
We're looking for one or more complimentary nature-based lifestyle brands to advertise on Fennel's Priory. This could be a banner advert that links to your site, and/or product placement and reviews in our blogs and videos. Please contact us if you would like to advertise with us.
Donate
We're looking at crowdfunding as a way of enabling you to support us. Watch this space for more information.
Help
If you have a website or social media page, we'd love you to link to us and write enthusiastic reviews about everything we do. The more testimonials and validations we receive, the greater our credibility in the eyes of others. Please help to promote us whenever you can.
Introduce
We want to increase our network of friends, associates and influencers. If you know someone who can open doors in the worlds of publishing and broadcast media, especially editors and film-makers, then please contact us. Likewise, if you know of other organisations that might want to partner with us, then please recommend us to them.
---
If you like the work of lifestyle and countryside author Fennel Hudson, then please subscribe to Fennel on Friday. You'll receive a blog, video or podcast sent direct to your email inbox in time for the weekend.